Saved Vehicles

[

00

]
Welcome to My Garage, the modern way to utilize car inventory searches and make it easier for you to collect your vehicles of interest. Now you can personalize your vehicle search with cars that you have recently viewed and saved. If you sign up for our Alerts tool you will be notified by email when a price has been changed or the car has been sold. Our Auto Locator tool will also notify you when a vehicle you are searching for has been added to our inventory. We hope you enjoy using our My Garage tool.
Recently viewed (0)
No viewed cars.
Current Models
Previous Models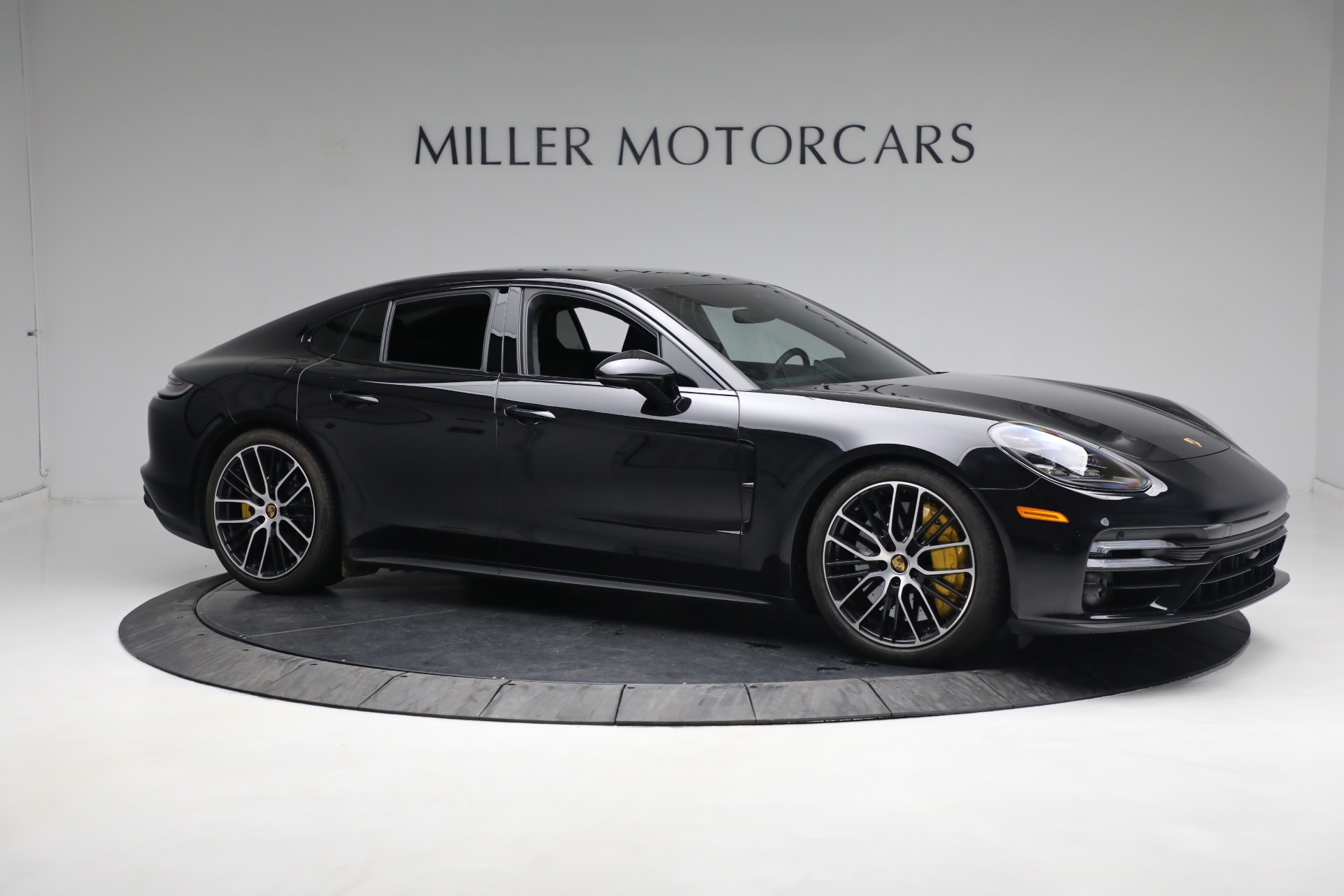 2018 Porsche Panamera for Sale
Porsche Panamera is one of the best sports cars you can find on the market. It has a sleek design, a powerful engine, and all the features you would expect in a high-end car. So for a great driving experience, the Porsche Panamera is at the top of your list.
Look at some of the characteristics that distinguish the 2018 Porsche Panamera. We will also go over why now would be an excellent time to purchase one of these reasonably priced cars.
2018 Porsche Panemera Performance
Porsche is renowned for its accomplishments in the auto business and has produced some of the most recognizable sports cars that fascinate drivers.
Engine Power and Transmission
The 2018 Porsche Panamera comes with a 4.0L V8 BiTurbo engine that produces 550 horsepower and 567 lb-ft of torque. This engine is paired with an 8-speed Porsche Doppelkupplung (PDK) transmission for quick, smooth shifts. The powerful motor and efficient transmission allow the Panamera to accelerate from 0-60 mph in just 3.6 seconds and reach a top speed of 190 mph.
Handling
Regarding cornering and braking, the Panamera delivers surefooted and precise handling. In addition, the Panamera can easily handle even the most challenging road conditions thanks to its all-wheel-drive system. So if you're looking for a car that can provide both performance and handling, the Porsche Panamera is a great choice.
Interior Features
The Panamera's interior seats are also a standout feature. The seats are upholstered in luxurious leather and offer plenty of adjustability and comfort for long rides. No of the outside temperature, they also include heaters and ventilation to keep you comfortable. In addition, the Panamera has plenty of legroom and headroom for front and rear seats for passengers. So if you're looking for a car that provides both comfort and style, the Porsche Panamera is a great choice.
Technology Features
The Panamera is also packed with technology features that make driving a breeze. Some of the features include:
Park Assist
This system helps you park your car quickly and easily. It uses sensors to help you steer and guide your vehicle into the desired parking spot.
Porsche Active Suspension Management (PASM)
This system allows you to adjust the suspension on the fly, depending on the driving conditions. So you can have a smooth ride when cruising on the highway or switch to a more aggressive setting for tight corners.
Porsche InnoDrive
This system combines GPS data and navigation information with real-time traffic data to help you plan your route ahead of time. It can even optimize your speed and gear selection to help save fuel.
So if you're looking for a car that provides both performance and technology features, the 2018 Porsche Panamera is a great choice.
Different Trims
The 2018 Porsche Panamera comes in different models with different costs according to customer needs. Below are different trim levels.
Panamera Base
The 2018 Porsche Panamera is a high-performance sports car for everyday driving and spirited weekend excursions. The base model comes equipped with a turbocharged 2.0L 4-cylinder engine that produces 300 horsepower and a 7-speed dual-clutch automatic transmission that allows the car to reach up to 180 mph. Additionally, this luxury vehicle comes standard with a leather-wrapped steering wheel, Bluetooth connectivity, and state-of-the-art safety features like front and side airbags, antilock brakes, and traction control. So whether you're looking for a fast commuter car or a thrill ride to satisfy your need for speed, the 2018 Porsche Panamera is sure to impress.
The 2018 Porsche Panamera Executive is a state-of-the-art model that incorporates a lightweight aluminum body with carbon fiber elements that help to make it more agile and responsive on the road. This unique construction ensures precise handling, even at high speeds.
The 2018 Porsche Panamera also has an adaptive air suspension system that utilizes sensors throughout the vehicle to assess constantly changing road conditions and automatically adjust the car's performance to match. Other highlights include:
Quick acceleration.
Ultra-quiet ride quality.
Splash water technology that allows you to drive through puddles without worry.
2018 Porsche Panamera 4S
The 2018 Porsche Panamera 4S is the latest and greatest incarnation of the famous sports car line. Featuring a powerful V6 engine with a twin-turbo configuration that produces 440 horsepower, the V6 engine of the 2018 Porsche Panamera 4S provides superior power with the best fuel economy on the road.
The 4s has spacious seating for up to five passengers and plush leather upholstery throughout, the cabin of the 2018 Porsche Panamera 4S is truly a treat to experience.
In addition, this car delivers precision handling and agile maneuverability, featuring a fully adaptive air suspension system and rear steering technology.
You'll enjoy operating this high-end vehicle because it has cutting-edge technology at your disposal and a superior sound system.
E Hybrid Turbo
The 2018 Porsche Panamera E-Hybrid model is a beautiful, high-performance car with exceptional performance and handling. The E-Hybrid is powered by a powerful electric motor that works seamlessly with the four-liter V8 engine to provide potent acceleration and smooth, precise handling. Whether cruising on the highway or taking sharp corners on winding roads, this advanced hybrid vehicle offers an unmatched driving experience.
The Panamera also comes in a Panamera Sport Turismo wagon, unique and exciting addition to the Porsche lineup. With a stylish design and plenty of cargo space, this car is perfect for weekend getaways or extended trips with the family.
Road To Porsche
Porsche is a known brand in the market for its body styles and luxury sports cars. The 2018 Porsche Panamera is the perfect sports car for you that is available in different trims. You can get this luxurious car from our dealership. We offer incentives and an average price than other dealerships like Volvo cars, country Audi, AutoNation Subaru Hilton head, and Honda West.
To get your hands on one of these sweet Porsches, visit the Miller Motorcars dealership to check the vast inventory of available cars!
LOCATION
Aston Martin of Greenwich
273 West Putnam Avenue
Greenwich, CT 06830
HOURS
Monday - Friday:
9:00AM - 6:00PM
Saturday:
9:00AM - 4:00PM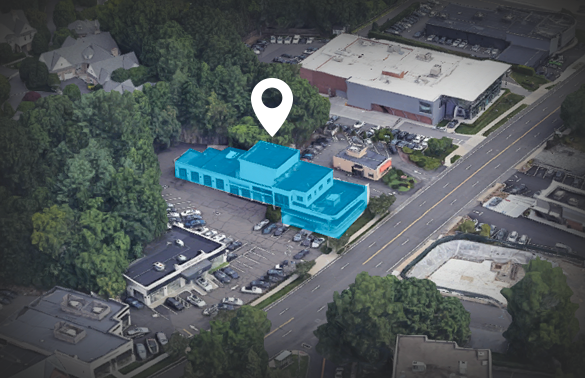 * Images, prices, and options shown, including vehicle color, trim, options, pricing and other specifications are subject to availability, incentive offerings, current pricing and credit worthiness.The advertised price does not include sales tax, dealer conveyance fee of $599, vehicle registration fees, other fees required by law, finance charges and any documentation charges.
We make every effort to ensure the accuracy of the information on this site, however errors do occur. Please verify all information with a sales associate by calling or e-mailing us.
If a person writes a check without sufficient funds in an associated account to cover it, the check will bounce, or be returned for insufficient funds. Each state has laws regulating how merchants may respond to bounced checks. In Connecticut, the merchant may file a civil suit and press criminal charges if the check writer does not reimburse him for a bounced check after the merchant has sent several notices regarding the matter.
Posted Notice Requirement
Merchants and other business owners who accept checks must post a notice where customers are likely to see it warning them of the potential consequences of writing bad checks. The notice must include the civil penalties that bad check writers may face, the appropriate Connecticut statute number and an advisory that the check writer may also face criminal penalties
Civil and Criminal Penalties
As of 2010, civil courts may require the check writer to reimburse the merchant for the value of the check plus pay up to $750 if he has no back account or $400 if the check is returned for insufficient funds. If the merchant chooses to press criminal charges, the bad check writer may face a fine of up to $1,000 and up to one year in jail. Writing a bad check is a felony charge if the check was for more than $1,000 and a misdemeanor if written for a lesser amount.
Required Written Notices
If a check bounces, the merchant must send the check writer a letter by certified mail at the check writer's last known address or place of business. Usually this letter is sent to the address on the writer's check. The letter must inform the writer that the check was returned ask him to reimburse the merchant for the amount of the check and inform him of the potential criminal or civil penalties if he fails to do so. If the check writers does not respond to the letter within 15 days of receipt, the merchant must send a second letter. This letter must inform the check writer that he has 30 days to reimburse the merchant before the merchant takes legal action against him. Both letters must be written in both English and Spanish.