Saved Vehicles

[

00

]
Welcome to My Garage, the modern way to utilize car inventory searches and make it easier for you to collect your vehicles of interest. Now you can personalize your vehicle search with cars that you have recently viewed and saved. If you sign up for our Alerts tool you will be notified by email when a price has been changed or the car has been sold. Our Auto Locator tool will also notify you when a vehicle you are searching for has been added to our inventory. We hope you enjoy using our My Garage tool.
Recently viewed (0)
No viewed cars.
Current Models
Previous Models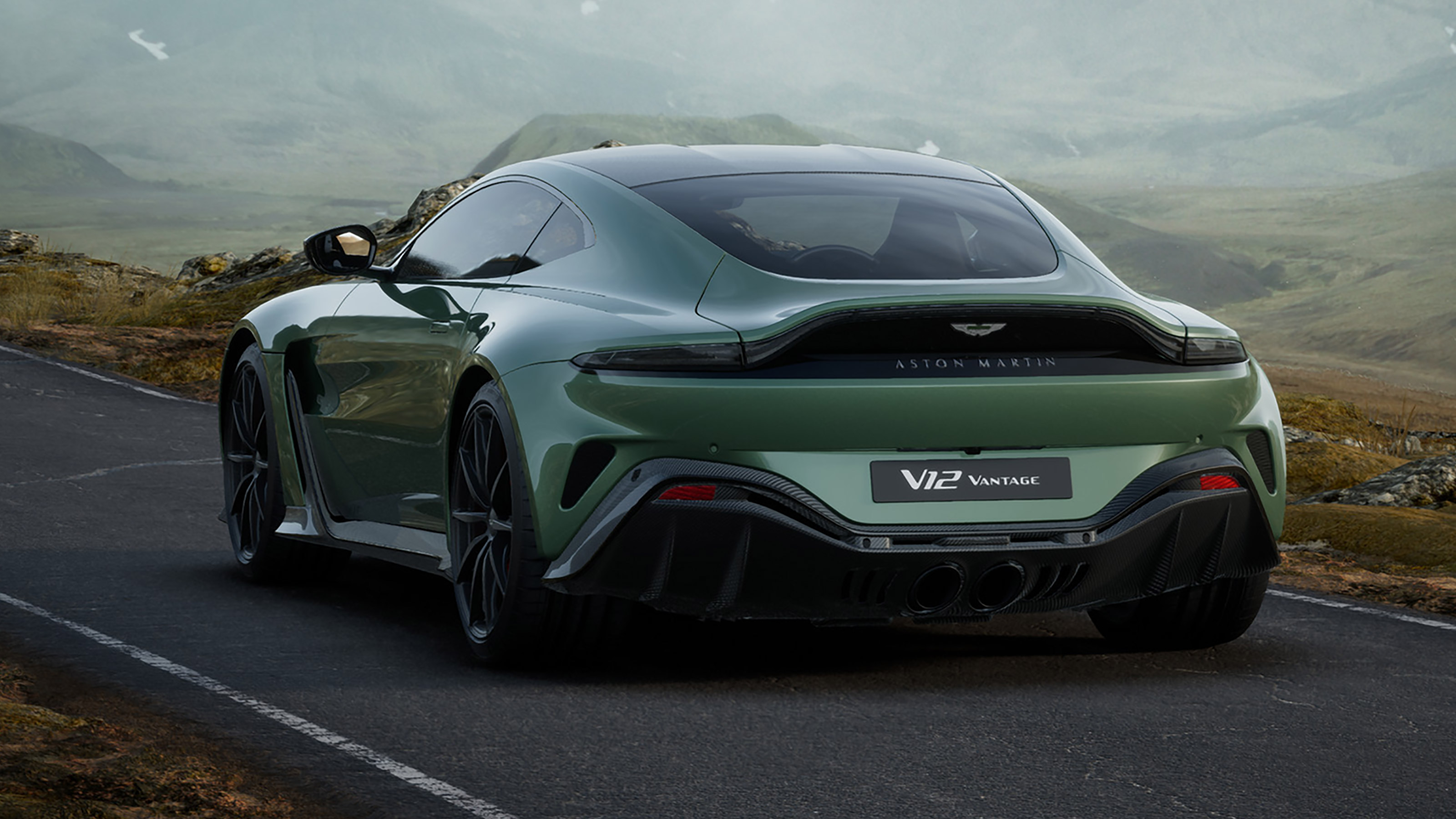 Aston Martin Vantage V12 Model Info
Aston Martin recently announced their newest car, the Vantage V12. This car is a successor to the older Aston Martin Vantage models and features a 6.0L V12 engine that produces 510 hp and 457 lb-ft of torque. It can go from 0-60 mph in just 3.6 seconds!
In this review, we will take a look at the specs and features of the new Aston Martin Vantage V12.
Engine Power
The Aston Martin v12 vantage is a high-performance sports car that was first introduced in 2005. The Vantage is powered by a 6.0-liter V12 engine that produces 510 horsepower and 420 lb-ft of torque. It features a six-speed manual transmission and rear-wheel drive. The Vantage has a top speed of 190 mph and can accelerate from 0 to 60 mph in 4.3 seconds. The Vantage is available in both coupe and convertible body styles.
Fuel Consumption
The Aston Martin Vantage V12 is a high-performance luxury sports car with a fuel economy of 14 miles per gallon. Its fuel tank capacity is 21.1 gallons and it emits 388 grams of CO2 per kilometer. It has a range of 303 miles and can accelerate from 0 to 60 miles per hour in 3.5 seconds. The Vantage V12 is the flagship model of the Aston Martin V12 lineup and is one of the most popular cars in its class.
Interior And Exterior Features
The V12 Aston Martin is a high-performance vehicle. It has an impressive wheelbase of 102 inches and a wide of 73″, with a rear axle measuring 62″. The front brakes are 15″ in diameter, while the car curb weight is 3869 lbs, able to go from 0 – 60mph within 3 Seventh subdivision seconds! This luxurious sports car also features a rack & pinion hydraulic steering system as well as independent coil springs suspension that provides great handling capabilities at any speed or road condition you may find yourself traveling on.
The beautiful exterior of this car with Bi-xenon headlights, LED daytime running lights, and 19″ alloy front and rear wheels are sure to turn heads with its sleek lines and stunning design.
Technology
The Vantage is equipped with an AMI III infotainment system that supports Apple CarPlay and Android Auto. It has a 12-speaker audio system, Bluetooth connectivity, navigation, and a Wi-Fi hotspot. The Vantage also has a rearview camera, front and rear parking sensors, blind spot monitoring, and adaptive cruise control.
Safety Features
The Vantage comes standard with dual front airbags, side airbags, and curtain airbags. It also has electronic stability control, traction control, ABS, and EBD. The Vantage has a four-wheel disc braking system with brake assist. In accordance with the rules set by the Euro NCAP, the Vantage has a five-star safety rating.
V12- Pros And Cons
The Vantage V12 is a powerful sports car from Aston Martins. It's one of the brand's flagship models, and it comes with a hefty price tag. But is it worth the money? Here are some pros and cons to consider.
Pros
The Vantage V12 is incredibly fast, with a top speed of over 200 mph.
It has a sleek and stylish design that's sure to turn heads.
The Vantage V12 comes loaded with features, including heated seats, an infotainment system, and more.
Great handling
Stunning exterior design
Cons
The Vantage V12 is very expensive
It's not very practical, with limited storage space.
Expensive to maintain: oil changes, tire rotations, and spare parts are expensive and hard to get.
Co emission: It is a polluting car on the market with a Co emission of 388 g/km, way more than a standard car.
How The Vantage V12 Compare To Other Models
This new vantage roadster price is way more than the V8 model and V12 S. For that extra money, you get a 565-horsepower twin-turbocharged V12 engine that propels the car from zero to 60 mph in 3.6 seconds. The Vantage V12 also comes standard with adaptive dampers, a sport exhaust system, and upgraded brakes. The interior features full-grain leather upholstery and aluminum trim.
So, how does the new Vantage V12 compare to other models in the lineup? Here's a quick rundown:
The Standard vantage V8 model is powered by a 4.0-liter turbocharged V8 engine with 503 horsepower.
The V12 S is powered by a 6.0-liter naturally aspirated V12 engine with 533 horsepower.
The DB11 is powered by a 5.2-liter twin-turbocharged V12 engine with 600 horsepower.
The DBS Superleggera is powered by a 5.2-liter twin-turbocharged V12 engine with 715 horsepower.
As you can see, the new Aston Martin Vantage V12 occupies a middle ground between the other models in terms of power and price. If you're looking for the most powerful engine in the lineup, you'll want to go for the DBS Superleggera; if you're looking for the most affordable option, the V8 model is your best bet. But if you're looking for something that strikes a balance between power and price, then the new Aston Martin Vantage V12 is definitely worth considering.
Where To Buy
Cars can be bought from manufacturers, direct sellers, or authorized dealers. Authorized dealers are better because they offer a warranty, good customer service, audience insights, and they have a good relationship with the manufacturer. Buying an expensive, perfect car without proper knowledge will be hard and not right for you. So let the dealers deal with these issues.
Miller Motorcars is an authorized Aston Martin dealer located in Greenwich, Connecticut. They offer a wide array of new and pre-owned Aston Martin vehicles, including the Vantage V12.
Aston Martin Vantage V12- The Only Choice Of 2022
After reading the review on the model, you just need a good dealership providing accessible services and flexible pricing. So go for Miller Motorcars, a trustworthy dealer with a fantastic team of professionals providing you assistance at each step of your shopping. Get your Aston Martin Vantage V12 and enjoy your life with luxury.
LOCATION
Aston Martin of Greenwich
273 West Putnam Avenue
Greenwich, CT 06830
HOURS
Monday - Friday:
9:00AM - 6:00PM
Saturday:
9:00AM - 4:00PM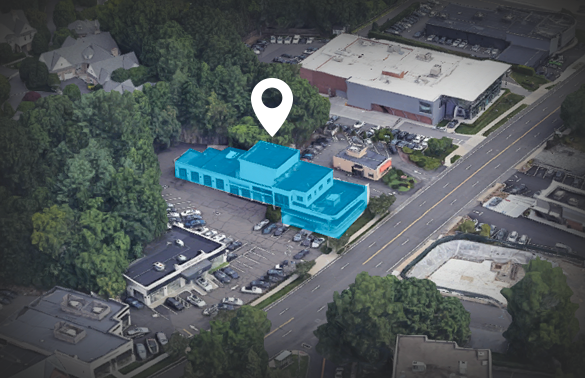 * Images, prices, and options shown, including vehicle color, trim, options, pricing and other specifications are subject to availability, incentive offerings, current pricing and credit worthiness.The advertised price does not include sales tax, dealer conveyance fee of $599, vehicle registration fees, other fees required by law, finance charges and any documentation charges.
We make every effort to ensure the accuracy of the information on this site, however errors do occur. Please verify all information with a sales associate by calling or e-mailing us.
If a person writes a check without sufficient funds in an associated account to cover it, the check will bounce, or be returned for insufficient funds. Each state has laws regulating how merchants may respond to bounced checks. In Connecticut, the merchant may file a civil suit and press criminal charges if the check writer does not reimburse him for a bounced check after the merchant has sent several notices regarding the matter.
Posted Notice Requirement
Merchants and other business owners who accept checks must post a notice where customers are likely to see it warning them of the potential consequences of writing bad checks. The notice must include the civil penalties that bad check writers may face, the appropriate Connecticut statute number and an advisory that the check writer may also face criminal penalties
Civil and Criminal Penalties
As of 2010, civil courts may require the check writer to reimburse the merchant for the value of the check plus pay up to $750 if he has no back account or $400 if the check is returned for insufficient funds. If the merchant chooses to press criminal charges, the bad check writer may face a fine of up to $1,000 and up to one year in jail. Writing a bad check is a felony charge if the check was for more than $1,000 and a misdemeanor if written for a lesser amount.
Required Written Notices
If a check bounces, the merchant must send the check writer a letter by certified mail at the check writer's last known address or place of business. Usually this letter is sent to the address on the writer's check. The letter must inform the writer that the check was returned ask him to reimburse the merchant for the amount of the check and inform him of the potential criminal or civil penalties if he fails to do so. If the check writers does not respond to the letter within 15 days of receipt, the merchant must send a second letter. This letter must inform the check writer that he has 30 days to reimburse the merchant before the merchant takes legal action against him. Both letters must be written in both English and Spanish.