Saved Vehicles

[

00

]
Welcome to My Garage, the modern way to utilize car inventory searches and make it easier for you to collect your vehicles of interest. Now you can personalize your vehicle search with cars that you have recently viewed and saved. If you sign up for our Alerts tool you will be notified by email when a price has been changed or the car has been sold. Our Auto Locator tool will also notify you when a vehicle you are searching for has been added to our inventory. We hope you enjoy using our My Garage tool.
Recently viewed (0)
No viewed cars.
Current Models
Previous Models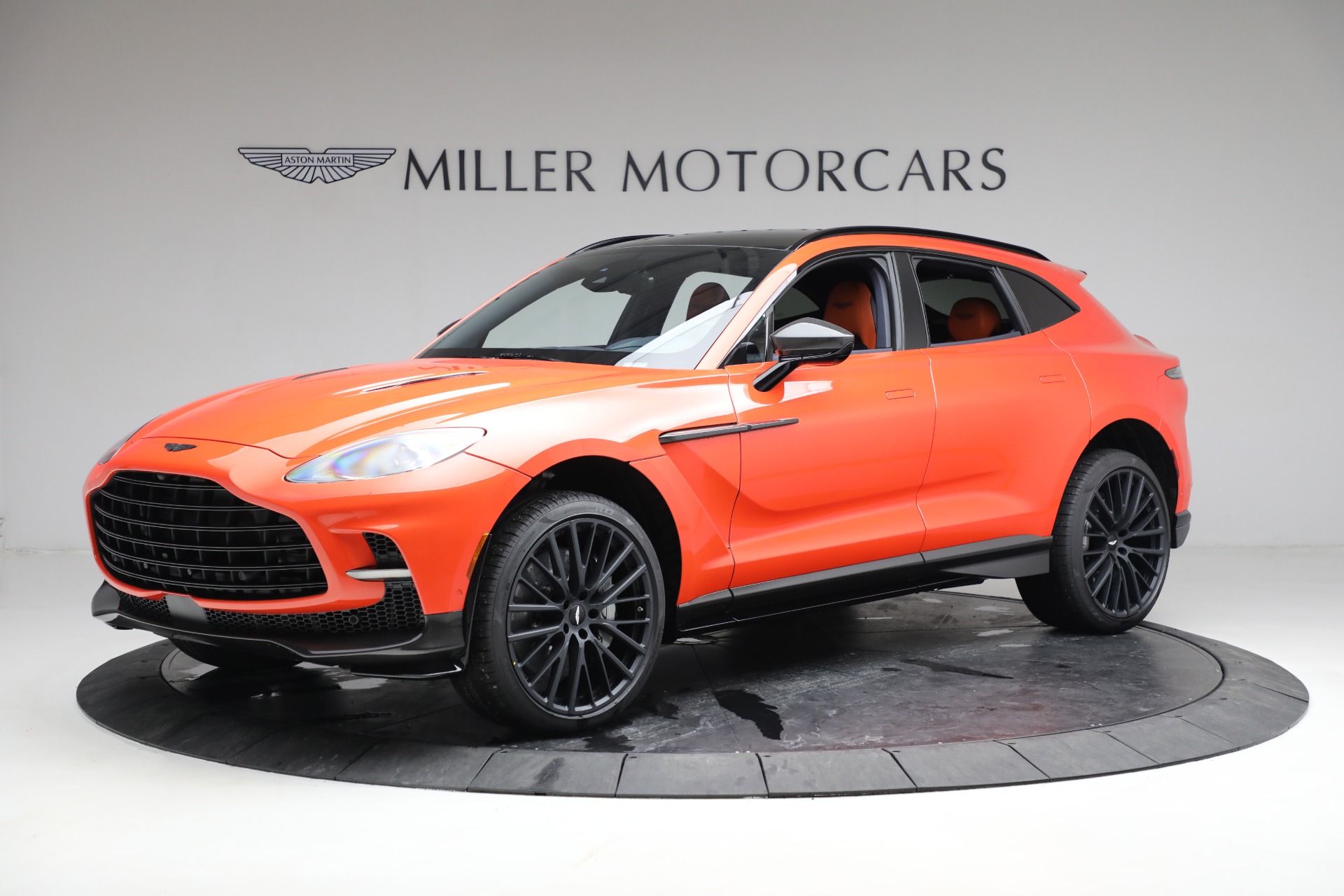 Low-Mileage Aston Martin Cars For Sale
Aston martin cars are unique pieces of machinery. They are known for their luxury, style, and performance, so it's not surprising that they're also one of the most popular cars on the market today. Well, if you dream of driving your own Aston Martin down winding roads and gliding through the city streets, now is a perfect time. There is numerous low-mileage Aston martin for sale at Miller motorcars. Many options will satisfy even the most discerning drivers, whether looking for a classic modern model or new or used inventory.
Aston Martin Models Available Inventory
At our Aston Martin dealership, we carry many models in our inventory, including the V8 Vantage, Aston Martin DBS, and more. You can browse our selection online to see photos and specs for each model. Read below for comprehensive information on different models.
2021 Aston Martin DBX
Unleash your inner speedster with the 2021 Aston Martin DBX! This pre-owned power machine is equipped with a twin-turbo V8 engine that pumps out 542 horsepower and bursts from 0 to 100kmph in a lightning 3.5 seconds – an awe-inspiring feat for any SUV on the market. Not just fast, this dream car also boasts amazing 707 shiftable automatic transmission capabilities along with over 500 ft.-lbs of torque, all adding up to one genuinely exquisite driving experience that stands head and shoulders above other luxury vehicles.
Aston Martin Vantage Roadster
If you're looking for a convertible roadster that delivers top-notch performance and unsurpassed style, look no further than the Aston Martin Vantage trims like Aston Martin Vantage GT or Aston Martin Vantage Roadster. The Roadster, with a 4.0L twin-turbo V8 engine, hits speeds up to 295 km per hour.
This sleek two-seater is packed with high-tech features like an all-wheel drive system, adaptive suspension dampers, and launch control – all designed to give you the ultimate driving experience. Plus, with its head-turning ultramarine black exterior and luxurious dark knight interior, this pre-owned Aston Martin at our dealership is sure to impress.
Aston Martin DB11 Volante
This luxurious convertible has a twin-turbo V8 engine that delivers 503 horsepower and 513FT. LBS of torque for an exhilarating ride every time you get behind the wheel. Additionally, this stunning car features iconic Aston Martin design elements like a classic grille and swooping lines that make it a real showstopper. Find the beauty in various colors and by 1st owner low mileage quality. The Volante is available in our inventory in many models ranging from 2018 to recent and new ones.
Aston Martin DBS Superleggera Coupe
Built for high performance and handling, the Aston Martin DBS Superleggera Coupe is a sleek power machine that will leave you breathless. Equipped with a twin-turbo V12 engine that produces 715 horsepower and 664 ft.-lbs of torque, this pre-owned model is fast, powerful, and built to thrill with 8-speed automatic transmission. Additionally, with adaptive dynamics and low-profile tires, this luxury car delivers a smooth ride that makes you feel like you are gliding on air. Inventory DBS available,
2019 DBS Superleggera in hyper red color with 12397 mileage
2019 DBS Superleggera in jet black color with only 4009 mileage
2020 DBS Superleggera in xenon grey color with 1276 mileage
2020 Aston Martin DB11 AMR
The Aston Martin DB11 AMR is the perfect vehicle for anyone seeking a thrilling and luxurious driving experience. Featuring a 5.2L twin-turbo V12 engine that produces an impressive 630 horsepower and 516 ft.-lbs of torque, this coupe is built to deliver an exhilarating ride every time you hit the road. With its sleek and powerful design, the interior is also luxurious, with heated seats, a backup camera for ease, and remote start features.
Which Model Of Aston Martin Is Best?
There is no standard answer to this query, as different models of the Aston Martin are best suited for different driving styles and preferences. However, most people agree that the DBS Superleggera Coupe is a particularly thrilling ride, combining high performance with unmatched style and elegance. If you're looking for an ultra-powerful vehicle with incredible handling, the DB11 AMR or Vantage Roadster are also excellent choices. Ultimately, the best Aston Martin for you will depend on 5 factors that are:
Your Budget
Budget is the essential factor to consider when buying any new or used car. Aston Martin cars are known for being somewhat expensive, so it's essential to ensure you have a realistic idea of how much you can afford to spend. This will help narrow down your options and ensure that you stay focused, looking at cars outside your price range. With our recent price drops notification system, you can get great deals over local listings.
Preferences And Needs
The DB11 Volante is a popular choice for many drivers, thanks to its luxurious design elements and sleek body style. Other options, like the Vantage GT, may appeal more to those looking for a powerful performance machine. Your driving style also matters.
Looking For Technology
Newer models of the Aston Martin tend to have the latest technology and safety features like multi-zone climate control, automatic emergency braking, and a better navigation system, along with performance upgrades. So if you're looking for a cutting-edge driving experience, go for our new inventory.
Car Condition
Another critical consideration is the overall condition of the car. While most Aston Martin models are known for their high quality and reliability, it's still important to get a sense of the used car's vehicle history. Also, look for any signs of wear or damage that might need to be repaired before you buy.
Trusted Pre-Owned Inventory At Miller Motorcars
If you are looking for a unique, low-mileage Aston Martin car for sale, look no further than Miller Motorcars. We have a wide selection of models and trims in our inventory, so you will surely find the perfect one for you.
Which model is best for you? Our team of experts can help you find the perfect match based on your needs and budget. So what are you waiting for? Come check out our selection of Aston Martin cars today!
LOCATION
Aston Martin of Greenwich
273 West Putnam Avenue
Greenwich, CT 06830
HOURS
Monday - Friday:
9:00AM - 6:00PM
Saturday:
9:00AM - 4:00PM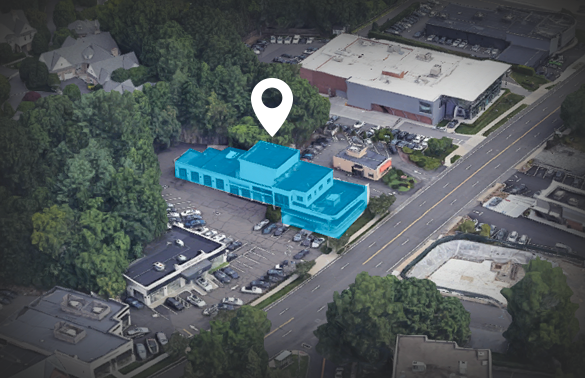 * Images, prices, and options shown, including vehicle color, trim, options, pricing and other specifications are subject to availability, incentive offerings, current pricing and credit worthiness.The advertised price does not include sales tax, dealer conveyance fee of $599, vehicle registration fees, other fees required by law, finance charges and any documentation charges.
We make every effort to ensure the accuracy of the information on this site, however errors do occur. Please verify all information with a sales associate by calling or e-mailing us.
If a person writes a check without sufficient funds in an associated account to cover it, the check will bounce, or be returned for insufficient funds. Each state has laws regulating how merchants may respond to bounced checks. In Connecticut, the merchant may file a civil suit and press criminal charges if the check writer does not reimburse him for a bounced check after the merchant has sent several notices regarding the matter.
Posted Notice Requirement
Merchants and other business owners who accept checks must post a notice where customers are likely to see it warning them of the potential consequences of writing bad checks. The notice must include the civil penalties that bad check writers may face, the appropriate Connecticut statute number and an advisory that the check writer may also face criminal penalties
Civil and Criminal Penalties
As of 2010, civil courts may require the check writer to reimburse the merchant for the value of the check plus pay up to $750 if he has no back account or $400 if the check is returned for insufficient funds. If the merchant chooses to press criminal charges, the bad check writer may face a fine of up to $1,000 and up to one year in jail. Writing a bad check is a felony charge if the check was for more than $1,000 and a misdemeanor if written for a lesser amount.
Required Written Notices
If a check bounces, the merchant must send the check writer a letter by certified mail at the check writer's last known address or place of business. Usually this letter is sent to the address on the writer's check. The letter must inform the writer that the check was returned ask him to reimburse the merchant for the amount of the check and inform him of the potential criminal or civil penalties if he fails to do so. If the check writers does not respond to the letter within 15 days of receipt, the merchant must send a second letter. This letter must inform the check writer that he has 30 days to reimburse the merchant before the merchant takes legal action against him. Both letters must be written in both English and Spanish.