Saved Vehicles

[

00

]
Welcome to My Garage, the modern way to utilize car inventory searches and make it easier for you to collect your vehicles of interest. Now you can personalize your vehicle search with cars that you have recently viewed and saved. If you sign up for our Alerts tool you will be notified by email when a price has been changed or the car has been sold. Our Auto Locator tool will also notify you when a vehicle you are searching for has been added to our inventory. We hope you enjoy using our My Garage tool.
Recently viewed (0)
No viewed cars.
Current Models
Previous Models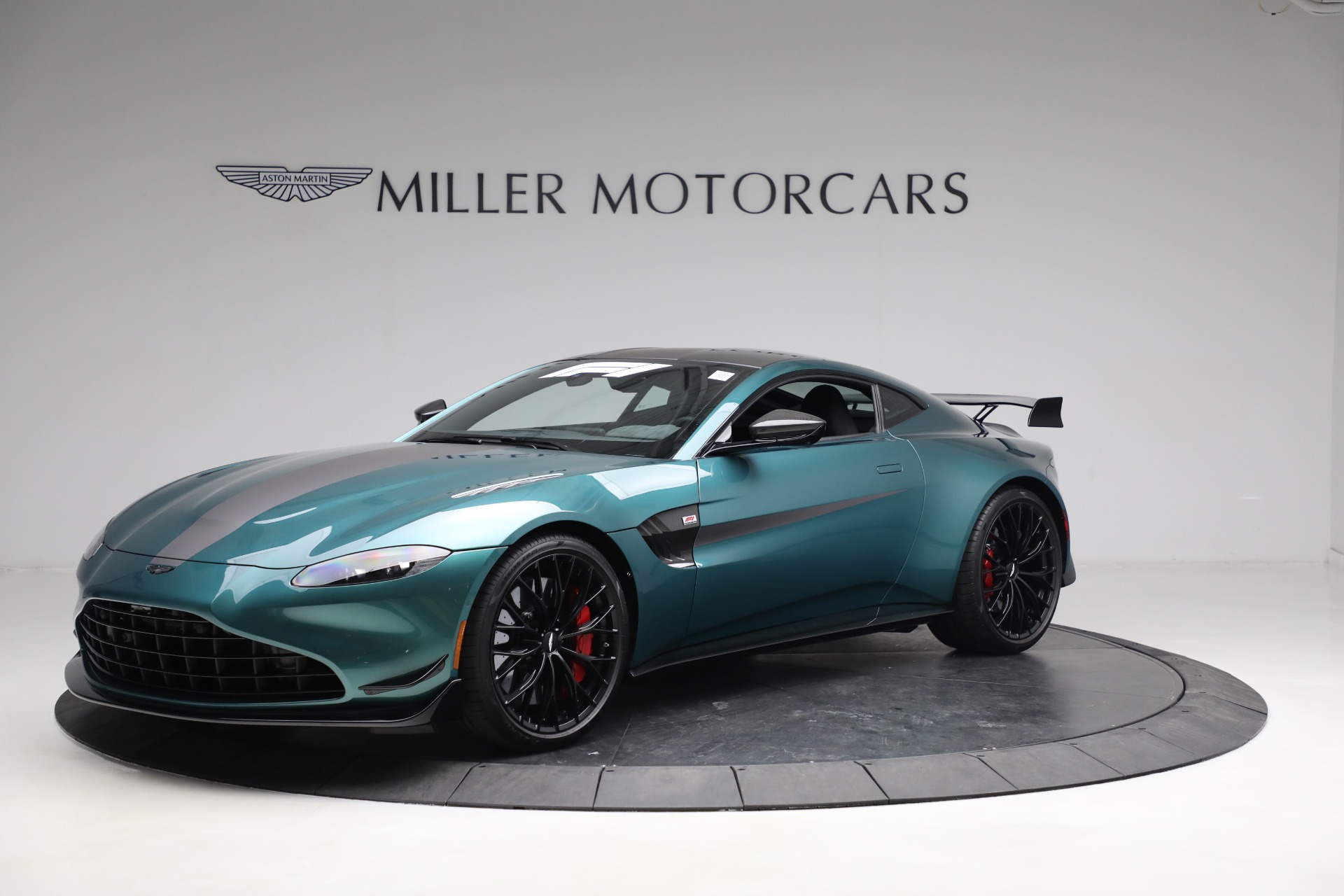 New 2023 Aston Martin Vantage for Sale
Miller Motorcars, a premier luxury car dealership in Greenwich, Connecticut, is excited to announce the arrival of the new 2023 Aston Martin Vantage. This sleek and stylish sports car is the perfect combination of power, performance, and luxury.
At Miller Motorcars, this year we have a wide range of new Vantage models and similar vehicles for sale, each one with the latest features and technology. Whether you're looking for a classic Vantage in a traditional color like silver or black or you want to make a statement with a bold and bright hue like Racing Green, we have the perfect Aston Martin Vantage for you.
Feel the Thrill of the 2023 Aston Martin Vantage Convertible
The 2023 Aston Martin Vantage Convertible is the best sports car for people who want style, speed, and comfort. This Vantage convertible has a powerful 4.0L twin-turbocharged V8 engine that puts out 503 horsepower and 505 lb-ft of torque. Let's take a closer look at the stunning color combination and features of this model.
Exterior Color: Lightning Silver
The outside of the 2023 Aston Martin Vantage Convertible is a classic and timeless color called "Lightning Silver," which gives off an air of luxury and sophistication. It's the perfect color to showcase the aerodynamic curves and sleek design of this sports car while also making a statement on the road.
Interior Color: Dark Knight
The Lightning Silver exterior of the Vantage Convertible looks great with the interior's Dark Knight color. This deep, rich black is both luxurious and understated, making it the perfect backdrop for the high-end features and technology found throughout the cabin. The seating is made from premium leather, and the dashboard and door panels are crafted from the finest materials. It comes with leather-trimmed sports seats and a 12.3″ HD digital instrument cluster that provides all your driver information on an easy-to-read display.
Convertible Body
The 2023 Aston Martin Vantage Convertible has a soft top that can be pulled back, so you can change how you drive with the push of a button. Whether you want to feel the wind in your hair on a sunny day or want to enjoy the open road, the Vantage Convertible is a perfect choice.
8-Speed Shiftable Automatic Transmission
The Vantage Convertible has an automatic transmission with 8 speeds that can be changed smoothly and easily as you drive down the road. This transmission was made just for the Vantage Convertible, so it works well and reacts quickly at every turn.
Other Adventure Features
Other features that come with the 2023 Aston Martin Vantage Convertible include adaptive cruise control, park assist, and blind-spot monitoring. It also has an advanced infotainment system that's consistent with both Apple CarPlay and Android Auto so that you can stay connected on the go. Plus, it has a powerful sound system with 15 speakers and a subwoofer, so you can enjoy your favorite tunes as you drive.
Unleash the Power of the 2023 Aston Martin Vantage F1 Edition
The 2023 Aston Martin Vantage F1 Edition is the most powerful and fastest car ever made, and it's made to take your driving experience to the next level. With its sleek exterior design and cutting-edge technology, this sports car is built to dominate the road and leave other cars in its dust. Let's take a closer look at the impressive performance specs of the Vantage F1 Edition.
Engine Size: 4.0L V8 Twin Turbo
The Vantage F1 Edition is powered by a strong 4.0L V8 twin-turbocharged engine that can make a whopping 528 horsepower and 505 lb-ft of torque. This engine is a significant upgrade over the standard Vantage, making the F1 Edition one of the most powerful cars on the road today.
8-Speed Automatic Transmission
The Vantage F1 Edition comes with a smooth-shifting 8-speed automatic transmission that lets you change gears quickly and speed up without any jerkiness. This transmission was made just for the F1 Edition. It is tuned to give the vehicle the best performance and response for the best driving experience.
Suspension
The Vantage F1 Edition also has a suspension that is tuned for performance. This gives the car better handling and grip in any road condition. This suspension is made to give you the best performance on the track or the street, so you can cut through corners as you've never done before.
If you're looking for an adrenaline-pumping driving experience, look for the 2023 Aston Martin Vantage F1 Edition!
Aston Martin Racing Green Exterior
To complete the look of this powerful Aston Martin model, the Vantage F1 Edition is available in an exclusive Aston Martin Racing Green paint finish. For those who value traditional style with a contemporary twist, this color is a perfect choice because it draws inspiration from Aston Martin's heritage and racing success.
The sides and hood of the F1 Edition are also adorned with carbon fiber accents and rear wheels, further emphasizing its racing pedigree. With this aggressive look, you'll be sure to turn heads wherever you go!
Impressive Mileage
Even though the Vantage F1 Edition has a powerful engine, it gets an estimated 20 mpg when driving in both the city and on the highway. This makes it a better choice for those who want to buy a high-performance sports car without sacrificing fuel economy.
Onyx Black Leather Interior
Inside the Vantage F1 Edition, the seats are made of high-end Onyx Black leather, making the ride comfortable and stylish. The interior also has carbon fiber accents that look great and an 8-inch touchscreen that makes it easy to use your phone and favorite features.
Other Performance Features
In addition to its powerful engine and advanced transmission, the Vantage F1 Edition also comes equipped with a range of performance features designed to enhance your driving experience. These include a sport-tuned suspension, larger brakes, and a limited-slip differential, all of which work together to improve handling and provide greater control on the road.
Take a Test Drive!
For those looking for a premium driving experience, either the 2023 Aston Martin Vantage F1 Edition or the Vantage convertible is a great choice. Unlike other sports cars, the Vantage provides both luxury and performance in one package. So why take it for a spin? Visit Miller Motors, an Aston Martin dealer, to take the Vantage out for a test drive and experience its incredible power firsthand!
LOCATION
Aston Martin of Greenwich
273 West Putnam Avenue
Greenwich, CT 06830
HOURS
Monday - Friday:
9:00AM - 6:00PM
Saturday:
9:00AM - 4:00PM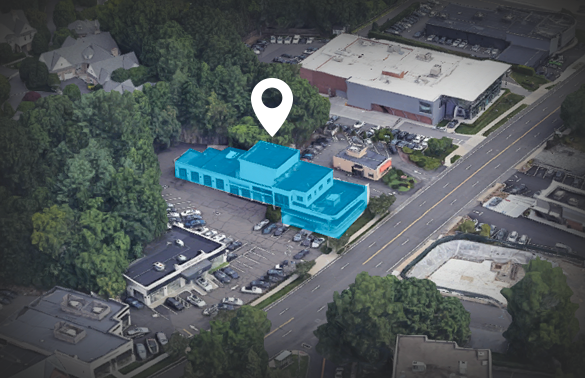 * Images, prices, and options shown, including vehicle color, trim, options, pricing and other specifications are subject to availability, incentive offerings, current pricing and credit worthiness.The advertised price does not include sales tax, dealer conveyance fee of $599, vehicle registration fees, other fees required by law, finance charges and any documentation charges.
We make every effort to ensure the accuracy of the information on this site, however errors do occur. Please verify all information with a sales associate by calling or e-mailing us.
If a person writes a check without sufficient funds in an associated account to cover it, the check will bounce, or be returned for insufficient funds. Each state has laws regulating how merchants may respond to bounced checks. In Connecticut, the merchant may file a civil suit and press criminal charges if the check writer does not reimburse him for a bounced check after the merchant has sent several notices regarding the matter.
Posted Notice Requirement
Merchants and other business owners who accept checks must post a notice where customers are likely to see it warning them of the potential consequences of writing bad checks. The notice must include the civil penalties that bad check writers may face, the appropriate Connecticut statute number and an advisory that the check writer may also face criminal penalties
Civil and Criminal Penalties
As of 2010, civil courts may require the check writer to reimburse the merchant for the value of the check plus pay up to $750 if he has no back account or $400 if the check is returned for insufficient funds. If the merchant chooses to press criminal charges, the bad check writer may face a fine of up to $1,000 and up to one year in jail. Writing a bad check is a felony charge if the check was for more than $1,000 and a misdemeanor if written for a lesser amount.
Required Written Notices
If a check bounces, the merchant must send the check writer a letter by certified mail at the check writer's last known address or place of business. Usually this letter is sent to the address on the writer's check. The letter must inform the writer that the check was returned ask him to reimburse the merchant for the amount of the check and inform him of the potential criminal or civil penalties if he fails to do so. If the check writers does not respond to the letter within 15 days of receipt, the merchant must send a second letter. This letter must inform the check writer that he has 30 days to reimburse the merchant before the merchant takes legal action against him. Both letters must be written in both English and Spanish.