Saved Vehicles

[

00

]
Welcome to My Garage, the modern way to utilize car inventory searches and make it easier for you to collect your vehicles of interest. Now you can personalize your vehicle search with cars that you have recently viewed and saved. If you sign up for our Alerts tool you will be notified by email when a price has been changed or the car has been sold. Our Auto Locator tool will also notify you when a vehicle you are searching for has been added to our inventory. We hope you enjoy using our My Garage tool.
Recently viewed (0)
No viewed cars.
Current Models
Previous Models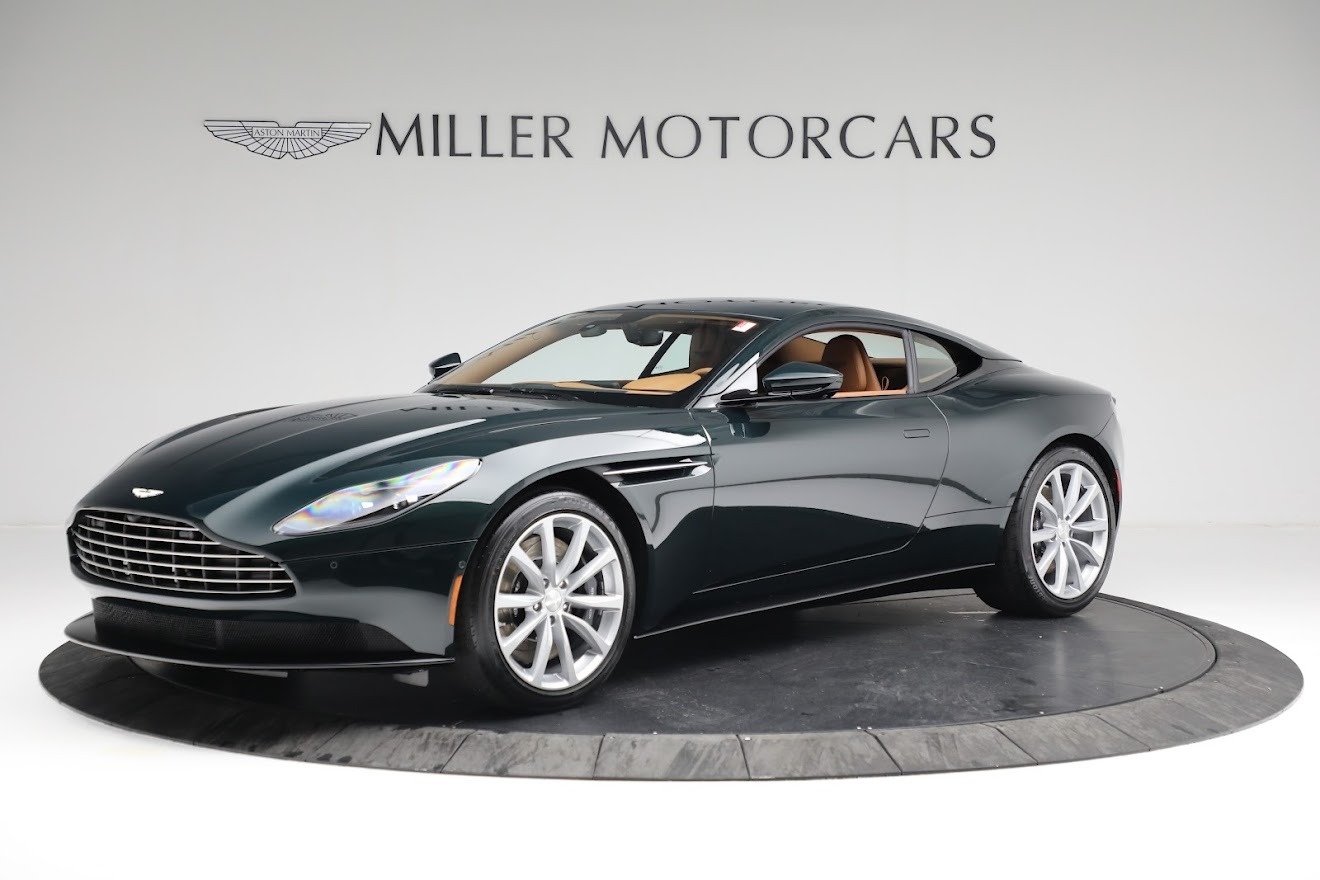 New Aston Martin DB11 For Sale
The new Aston Martin DB11 is the latest and greatest from the British carmaker. It was unveiled at the 2016 Geneva Motor Show and has been wowing drivers and critics alike ever since. This car is a true beauty, with sleek lines and an impressive performance under the hood. If you're in the market for new cars, be sure to check out the Aston Martin DB11!
Overview Of Aston Martin
Aston Martin is a British carmaker that was founded in 1913 by Lionel Martin and Robert Bamford. The company got its start making racing cars, and quickly gained a reputation for excellence. Aston Martin has won the prestigious Le Mans 24-Hour Race on several occasions.
In the early days, Aston Martin also made road cars, but these were few and far between. It wasn't until the 1950s that the company began to focus more on this side of the business. In recent years, Aston Martin has become known for making some of the most beautiful and luxurious Aston Martin models in the world. The Aston Martin DB11 is just the latest example of saved cars of what this company can do.
Performance Of New Aston Martin DB11
The New 2021 Aston Martin DB11 has many performance-based features that are sure to excite drivers.
Engine Power
The DB11 is powered by a twin-turbocharged V12 and V8 engine that produces 528 horsepower with 523 torque while the V12 has the capacity of 600 horsepower @6,500rpm with a torque of 700Nm. This allows the car to go from 0 to 60 miles per hour in just four seconds flat. The top speed is also impressive, at 200 miles per hour.
Automatic Transmission
The Aston Martin DB11 also features an eight-speed automatic transmission and electric power steering. These two components work together to provide a smooth and comfortable ride. In addition, the DB11 comes with adaptive dampers that adjust to the current driving conditions.
Fuel Efficiency
Despite its impressive performance, the DB11 is quite fuel-efficient with the mileage. It has a fuel economy of 21 miles per gallon in the city and 30 miles per gallon on the highway.
Highlight Of Its Unique Features
The Aston Martin DB11 is packed with features available for the coupe and convertible that are sure to impress.
Impressive Exterior
The exterior of the DB11 is just as impressive as the interior. The car has an aluminum body that is both lightweight and strong. TheDB11 also features include 20-inch wheels, LED exterior lighting, and a rear spoiler. Its black exterior trim gives it a look of sophistication and power including headlights, taillights, grille, wheels, and badges.
The DB11 has a large trunk that can hold up to 16.0 cubic feet of cargo. This is plenty of space for luggage, groceries, or whatever else you might need to bring along for the ride.
The Aston Martin DB11 is already a beautiful car, but you can make it even more amazing with some exterior enhancements. For example, you can add colored brake calipers to make your car stand out. You can also choose a cosmetic roof treatment or hood treatment to customize your car's look.
Luxury Interior
The interior of the Aston Martin model DB11 is comfortable and spacious. It features power-adjustable leather heated seats, a heated steering wheel, heated and ventilated front seats, upgraded leather carpet, and plenty of legroom for both driver and passengers. The DB11 also comes with an 8-inch infotainment display system that includes a touch screen, navigation, in-car Wi-Fi hotspot, premium Bang & Olufsen sound system, and much more.
This model's seating capacity is for four people with two in the front and two in the back. The front seats are 14-way power-adjustable with memory functions while the rear seats are 12-way power-adjustable. The driver's seat also has an additional bolster that can be adjusted to provide more support during hard braking or cornering.
The DB11's luxurious interior can also be customized with several different features. For example, you can choose to have black leather and faux suede instead of standard tan leather. You can also choose to have the seat stitching match the DB11's brake calipers in gray, red, or yellow interior color. This will give your car's interior a truly unique look.
Safety Features
The Aston Martin DB11 comes standard with several safety features, including adaptive suspension, adaptive cruise control, blind spot monitoring, lane departure warning, front and rear parking sensors, a 360-degree parking camera that gives you a top-down view of the DB11 and its surroundings for tight parking situations, and a backup camera. These features work together to keep you safe on the road.
The DB11 is also available with an optional Driver Assistance Package. This package includes features such as automatic high beams, traffic sign recognition, and a rear-view camera. These features work together to make driving the DB11 even easier and safer.
Additionally, the DB11 comes with an emergency brake assist system that will automatically apply the brakes if it detects an obstacle in front of the car. This system is designed to help avoid or mitigate collisions.
Selling Points
The Aston Martin DB11 is a luxurious car that is packed with features.
Its impressive performance and fuel efficiency make it a great choice for both city and highway driving.
The DB11's exterior and interior can be customized to create a truly unique look.
Its safety features work together to keep you safe on the road.
It has all the features you need to enjoy a comfortable and exciting ride. The DB11 is perfect for drivers who want to make a statement when they pull up to a red light.
It's also perfect for those who want to feel like they're in a James Bond movie.
Drive New Aston Martin DB11
Aston Martin DB11 is one of the most popular cars on the market. It's comfortable, efficient, and stylish. If you're looking for a new car, the Aston Martin DB11 should be at the top of your list. Search criteria of similar vehicles to get Aston Martin DB11 by submitting registration fees and other fees. You will receive price alert emails and price changes from our service manager. Let's take a test drive with Miller Motorcars today and see for yourself what makes the DB11 so special.
LOCATION
Aston Martin of Greenwich
273 West Putnam Avenue
Greenwich, CT 06830
HOURS
Monday - Friday:
9:00AM - 6:00PM
Saturday:
9:00AM - 4:00PM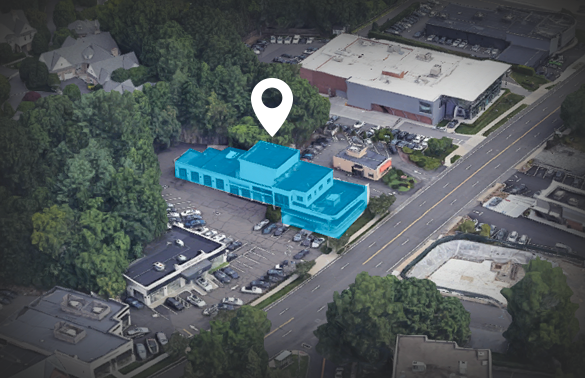 * Images, prices, and options shown, including vehicle color, trim, options, pricing and other specifications are subject to availability, incentive offerings, current pricing and credit worthiness.The advertised price does not include sales tax, dealer conveyance fee of $599, vehicle registration fees, other fees required by law, finance charges and any documentation charges.
We make every effort to ensure the accuracy of the information on this site, however errors do occur. Please verify all information with a sales associate by calling or e-mailing us.
If a person writes a check without sufficient funds in an associated account to cover it, the check will bounce, or be returned for insufficient funds. Each state has laws regulating how merchants may respond to bounced checks. In Connecticut, the merchant may file a civil suit and press criminal charges if the check writer does not reimburse him for a bounced check after the merchant has sent several notices regarding the matter.
Posted Notice Requirement
Merchants and other business owners who accept checks must post a notice where customers are likely to see it warning them of the potential consequences of writing bad checks. The notice must include the civil penalties that bad check writers may face, the appropriate Connecticut statute number and an advisory that the check writer may also face criminal penalties
Civil and Criminal Penalties
As of 2010, civil courts may require the check writer to reimburse the merchant for the value of the check plus pay up to $750 if he has no back account or $400 if the check is returned for insufficient funds. If the merchant chooses to press criminal charges, the bad check writer may face a fine of up to $1,000 and up to one year in jail. Writing a bad check is a felony charge if the check was for more than $1,000 and a misdemeanor if written for a lesser amount.
Required Written Notices
If a check bounces, the merchant must send the check writer a letter by certified mail at the check writer's last known address or place of business. Usually this letter is sent to the address on the writer's check. The letter must inform the writer that the check was returned ask him to reimburse the merchant for the amount of the check and inform him of the potential criminal or civil penalties if he fails to do so. If the check writers does not respond to the letter within 15 days of receipt, the merchant must send a second letter. This letter must inform the check writer that he has 30 days to reimburse the merchant before the merchant takes legal action against him. Both letters must be written in both English and Spanish.