Saved Vehicles

[

00

]
Welcome to My Garage, the modern way to utilize car inventory searches and make it easier for you to collect your vehicles of interest. Now you can personalize your vehicle search with cars that you have recently viewed and saved. If you sign up for our Alerts tool you will be notified by email when a price has been changed or the car has been sold. Our Auto Locator tool will also notify you when a vehicle you are searching for has been added to our inventory. We hope you enjoy using our My Garage tool.
Recently viewed (0)
No viewed cars.
Current Models
Previous Models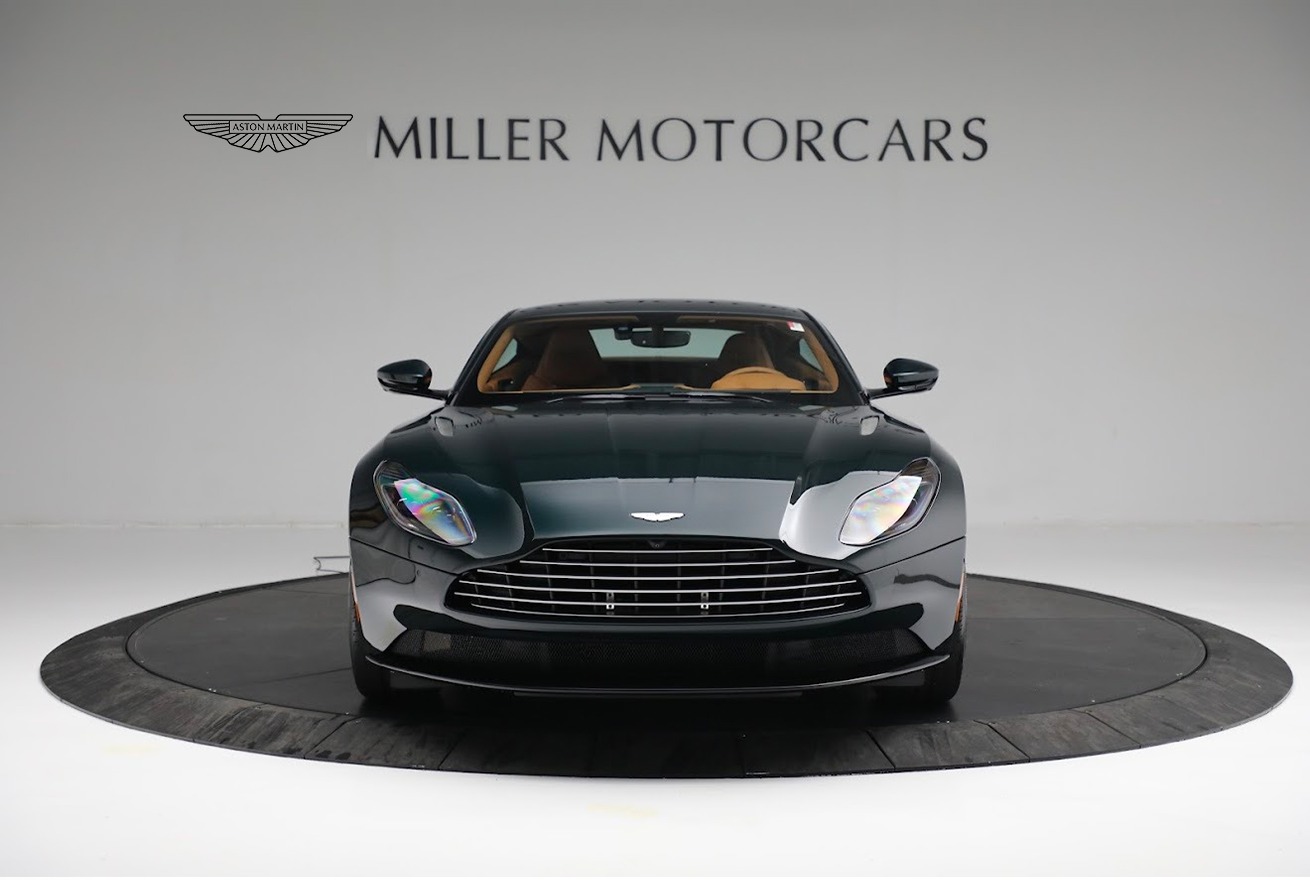 New Aston Martin DB11 V8 for Sale
Looking for a sleek, powerful new sports car? Check out the Aston Martin DB11 V8 – a cutting-edge model that combines stunning performance with high-end luxury and comfort. With its lightweight frame and aerodynamic design, this vehicle is the perfect choice for anyone looking for speed and agility on the road. And with top features like a powerful V8 engine, precision-tuned suspension system, and advanced infotainment system, the DB11 V8 is sure to please even the most discerning car enthusiast.
So why wait? Head to our Aston Martin dealership today and test-drive this incredible vehicle for yourself!
Aston Martin DB11 V8 Production
Since its inception, the Aston Martin DB11 V8 has been synonymous with luxury and power. It all started in 2016 when this model was first released. Then, its iconic design and impressive performance capabilities made waves in the automotive industry.
With its lightweight frame and aerodynamic design, this vehicle is high-speed and agile on the road, making it the perfect choice for drivers who love to push the limits.
To achieve its high level of performance, the DB11 V8 employs several top-of-the-line features, including a powerful engine, eight-speed automatic transmission, a precision-tuned suspension system, and an advanced infotainment system. And with its luxurious and comfortable cabin design, the DB11 V8 is sure to impress even the most perceptive car enthusiast.
Key Features Of This New Sports Car
The Aston Martin DB11 V8 is one of the most advanced sports cars on the market today. Moreover, it is one of the prestigious Aston Martin lineup's most high-performance and feature-packed models. Several key features make this vehicle stand out from the crowd, including:
Lightweight Frame for Optimal Performance
The Aston Martin DB11 V8's lightweight frame makes it one of the most agile and performance-oriented sports cars on the market today. This vehicle can reach incredible speeds and achieve superior handling thanks to its lightweight construction. It has a much more aggressive exhaust note than the V12 version. Its sleek frame and high-tech features work together to keep this vehicle stable at all times, giving you complete confidence when taking it out for a spin.
Aerodynamic Design
The unique aerodynamic design and body shape of the DB11 V8 allow it to slash through the wind with the tiniest resistance. It also helps reduce drag and increase fuel efficiency. This allows the vehicle to achieve higher speeds without sacrificing fuel economy, further enhancing its performance capabilities. In addition, it has driving mode selectivity, where drivers can choose between various driving modes, including Sport and Comfort.
Superior Powertrain
The Aston Martin DB11 V8 is powered by a robust 4.0L twin-turbocharged V8 engine that can generate up to 503 horsepower and 585 lb-ft of torque. With its impressive powertrain, the DB11 V8 can reach an incredible top speed of 309 MPH and has a 0-60 MPH time of just 3.9 seconds.
Additionally, the DB11 V8 is lightly weighted, that's why it is also known as one of the most fuel-efficient sports cars. It gives 28.5 mpg on the highway and 20.2 mpg in town with the best acceleration.
State-Of-The-Art Suspension
The DB11 V8 also has a sophisticated suspension system that includes adaptive damping and adjustable springs, sway bars, and ride height settings. This allows the vehicle to automatically adapt its handling characteristics to the road conditions and driver preferences, ensuring a smooth and enjoyable driving experience.
Advanced Infotainment System
To keep its drivers connected and entertained on the road, the DB11 V8 has an advanced infotainment system that includes a central display screen with navigation capabilities, Bluetooth connectivity for audio streaming and hands-free calling, rear parking sensors, Blind spot monitoring, and a suite of built-in music streaming apps.
Moreover, the display also includes a digital instrument cluster that can be configured to display performance data or various vehicle settings.
If you're looking for an exhilarating and feature-packed Aston Martin racing car, look no further than the Aston Martin DB11 V8.
Exterior Lineup
Available in a range of eye-catching exterior colors, the Aston Martin DB11 V8 is sure to turn heads on the road. Its popular color options include Starfire Silver, Chinese Orange, and Skyfall Silver. The rear wheels are also customizable, and you can opt for stylized alloy wheels or sleek black alloys.
The headlights, taillights, and front grill of the DB11 V8 are all designed to enhance aerodynamics, making it a stylish and functional addition to any sports car collection. Also, the side mirrors can be equipped with integrated cameras to make driving in congested areas and parking in tight spaces a breeze.
The front and rear bumper of the DB11 V8 can be upgraded with integrated carbon fiber diffusers and add-on spoilers, giving it an even more aggressive look. With its side lines and streamlined body, the DB11 V8 is a genuinely stunning vehicle that can take your driving experience to the next level.
Luxurious and Comfortable Cabin Design
The interior design of the Aston Martin DB11 V8 is luxurious and comfortable, with a leather-wrapped steering wheel and dashboard, a premium sound system, heated seats, and power-adjustable front seats. The steering wheel gives you access to various controls, including those for the infotainment system. Its heated seats are especially useful during the colder months, keeping you warm and comfortable behind the wheel. The driving seat can also be adjusted to accommodate various driver heights, making it an excellent choice for drivers of all sizes.
It also has a panoramic sunroof to let you enjoy the fresh air and scenic views on your next drive. The windows and doors of the DB11 V8 can also be opened and closed remotely through your smartphone, giving you easy access to the vehicle even when you're not close by.
So if you're looking for a sleek, high-performance sports car that doesn't sacrifice comfort or convenience, go for Aston Martin DB11 V8.
Buy This Incredible Piece Of Engineering
If you're ready to handle the wheel of a high-performance sports car packed with cutting-edge technology, look no further than the Aston Martin DB11 V8. Its powerful engine, top speed, and Aston Martin financial services will give you an exhilarating driving experience every time.
So why not treat yourself to this great new sports car today? Interested in learning more? Visit our website to check out photos and specs, or contact us directly for additional information.
LOCATION
Aston Martin of Greenwich
273 West Putnam Avenue
Greenwich, CT 06830
HOURS
Monday - Friday:
9:00AM - 6:00PM
Saturday:
9:00AM - 4:00PM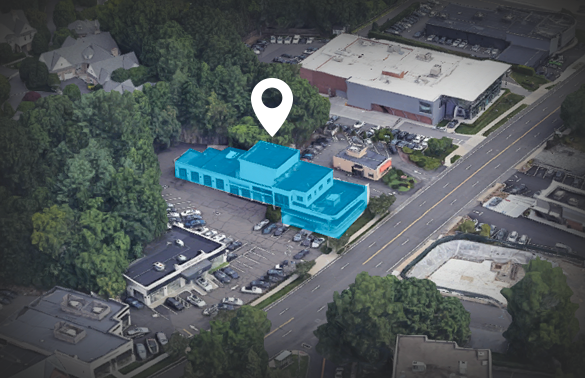 * Images, prices, and options shown, including vehicle color, trim, options, pricing and other specifications are subject to availability, incentive offerings, current pricing and credit worthiness.The advertised price does not include sales tax, dealer conveyance fee of $599, vehicle registration fees, other fees required by law, finance charges and any documentation charges.
We make every effort to ensure the accuracy of the information on this site, however errors do occur. Please verify all information with a sales associate by calling or e-mailing us.
If a person writes a check without sufficient funds in an associated account to cover it, the check will bounce, or be returned for insufficient funds. Each state has laws regulating how merchants may respond to bounced checks. In Connecticut, the merchant may file a civil suit and press criminal charges if the check writer does not reimburse him for a bounced check after the merchant has sent several notices regarding the matter.
Posted Notice Requirement
Merchants and other business owners who accept checks must post a notice where customers are likely to see it warning them of the potential consequences of writing bad checks. The notice must include the civil penalties that bad check writers may face, the appropriate Connecticut statute number and an advisory that the check writer may also face criminal penalties
Civil and Criminal Penalties
As of 2010, civil courts may require the check writer to reimburse the merchant for the value of the check plus pay up to $750 if he has no back account or $400 if the check is returned for insufficient funds. If the merchant chooses to press criminal charges, the bad check writer may face a fine of up to $1,000 and up to one year in jail. Writing a bad check is a felony charge if the check was for more than $1,000 and a misdemeanor if written for a lesser amount.
Required Written Notices
If a check bounces, the merchant must send the check writer a letter by certified mail at the check writer's last known address or place of business. Usually this letter is sent to the address on the writer's check. The letter must inform the writer that the check was returned ask him to reimburse the merchant for the amount of the check and inform him of the potential criminal or civil penalties if he fails to do so. If the check writers does not respond to the letter within 15 days of receipt, the merchant must send a second letter. This letter must inform the check writer that he has 30 days to reimburse the merchant before the merchant takes legal action against him. Both letters must be written in both English and Spanish.