Saved Vehicles

[

00

]
Welcome to My Garage, the modern way to utilize car inventory searches and make it easier for you to collect your vehicles of interest. Now you can personalize your vehicle search with cars that you have recently viewed and saved. If you sign up for our Alerts tool you will be notified by email when a price has been changed or the car has been sold. Our Auto Locator tool will also notify you when a vehicle you are searching for has been added to our inventory. We hope you enjoy using our My Garage tool.
Recently viewed (0)
No viewed cars.
Current Models
Previous Models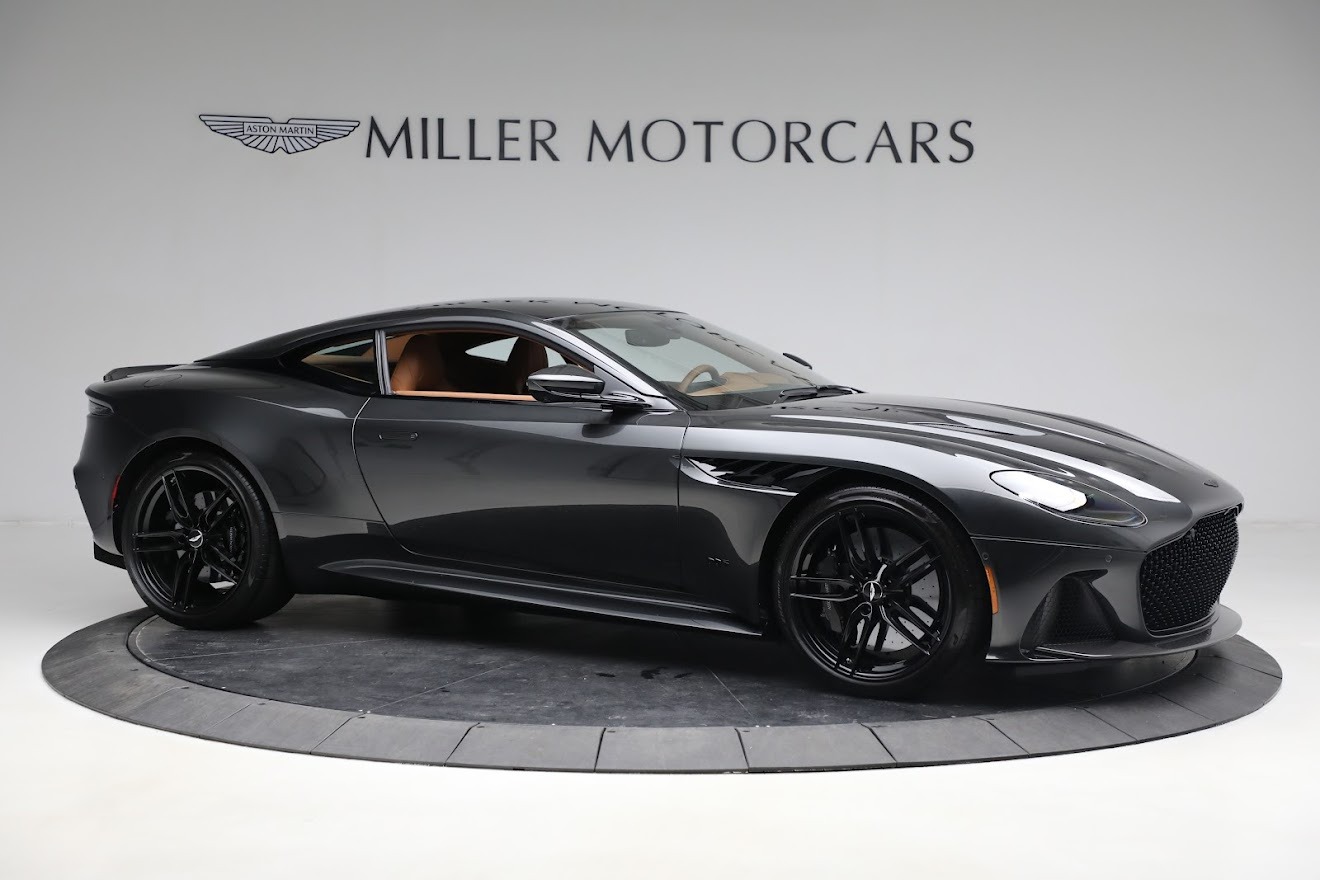 New Aston Martin DBS Superleggera for Sale
Introducing the latest addition to Aston Martin's luxury lineup: the DBS Superleggera. Much more than just a powerful and luxurious sports car, this sleek machine is engineered for performance, turning heads wherever it goes. It has enough power to leave any other car in its wake, even on tight corners and long straightaways alike. Reshaping what we know about performance vehicles, the DBS Superleggera boasts an unmatched combination of style, power, and agility while still maintaining Aston Martin's classic elegance.
A Luxurious Sports Car with Exceptional Performance
The DBS Superleggera features a lightweight carbon fiber body and an aerodynamic design, allowing for optimal performance and agility. Its 5.2-liter twin-turbo V12 engine produces 715 bhp and 663 lb-ft of torque, making it one of the most powerful cars in production today. The Aston Martin DBS Superleggera is the ultimate luxury sports car, allowing drivers to experience power, performance, and comfort all in one.
This is the best car if you want the ideal balance of speed and style. The car also comes equipped with an 8-speed automatic transmission, Launch Control, and a rear-wheel drivetrain to provide ultimate control when driving. And, with its Adaptive Dynamics suspension system that can adjust itself in milliseconds, it's able to handle any terrain easily and effortlessly, whether you're on track or out in town.
Unveiling the Exterior Design – Elegance, Power, and Prestige
The DBS Superleggera is nothing short of breathtaking when it comes to its exterior design. Aston Martin has truly outdone itself on this one, creating a car that embodies all the elegance and power associated with the luxury brand. It features distinctive front-end lines that give it an aggressive stance, along with sleek curves for aerodynamic performance. The car also comes with signature Aston Martin headlights and tail lights, giving it an unmistakable presence on the road. With its 20-inch alloy wheels and variety of exterior color options, ranging from bright red to a more classic gray, the DBS Superleggera is sure to stand out wherever you go.
Interior Comfort and Technology Features Feel Like a Dream
The interior of the DBS Superleggera is designed to provide its occupants with unrivaled comfort and convenience. Luxurious leather seating provides ample support and comfort, while the hand-stitched leather steering wheel features a unique carbon fiber inlay. With a button click, you can activate the heated seats that come standard on this car—perfect for those chilly winter days.
Technology Features
The DBS Superleggera is equipped with a wide range of advanced technological features. These include a 12.3-inch LCD digital instrument cluster, which provides all the necessary information for the driver, such as speed, revs, temperature, and gear selection, at a glance. The infotainment system utilizes an intuitive 8-inch touchscreen display, letting you access a wide range of media options. As well as the standard Bluetooth and Apple CarPlay connectivity, the car also boasts an advanced navigation system with real-time traffic updates that can be accessed on the go. Adaptive cruise control helps make long drives even more comfortable, while an integrated rearview camera allows for confidence when reversing in tight spaces.
Discovering the Advanced Safety Systems
The Aston Martin DBS Superleggera is outfitted with advanced safety technologies designed to keep you safe on the road. The Aston Martin DBS Superleggera is much more than just a luxury sports car; it embodies power, performance, comfort, and safety all in one package. Whether you're behind the wheel or simply admiring this car from afar, its beauty and sophistication will surely turn heads wherever you go. With its advanced technology features, comfortable interior, and impressive exterior design, there's no doubt that the DBS Superleggera is a must-have for any Aston Martin enthusiast.
Airbags
Airbags are essential safety features on cars, and the Aston Martin DBS Superleggera is no exception. This sports car has a total of eight airbags strategically placed throughout the interior cabin to protect its occupants in case of an accident. The driver and front-seat passenger benefit from dual frontal airbags, while side curtain airbags provide additional protection in a side-impact collision. The airbag system can also detect the size and weight of each occupant, ensuring that they get the most effective level of protection.
ABS Braking System
The DBS Superleggera comes with an advanced ABS braking system for enhanced control and stability on the road. This allows you to brake with more confidence even in wet or slick conditions, helping you stay safe and in control during any drive. The system utilizes sensors throughout the car's frame that detect when a wheel is about to lock up, automatically adjusting the brakes so that they can work efficiently. Additionally, it also provides improved steering control and reduced stopping distances for better performance on the road.
Driver Assistance Systems
The Aston Martin DBS Superleggera is outfitted with a comprehensive suite of driver assistance systems to ensure the security of its occupants. It features advanced adaptive cruise control that can detect vehicles ahead and adjust the speed accordingly. The car also has a lane-departure warning alert for drivers if they start to drift off their intended course. Blind-spot monitoring and rear cross-traffic alert help the driver spot any potential hazards when reversing, while the surround-view camera system gives a 360-degree view of the car's surroundings for added confidence and convenience.
Get Your Hands on Luxury Without Breaking the Bank
The Aston Martin DBS Superleggera is an impressive combination of luxury, power, and performance without breaking the bank. With its advanced technology features and sophisticated exterior design, the DBS Superleggera offers an unbeatable driving experience. Not only does it provide a comfortable interior with eight airbags for optimum safety, but it also boasts an array of driver assistance systems and media options to make your journey even more enjoyable. The extraordinary services of Aston Martin-Miller Motorcars make it an easy way for car lovers to buy luxury without much struggle.
Whether you're a seasoned Aston Martin enthusiast or just looking for the perfect luxury sports car, the DBS Superleggera is sure to meet all of your needs. Booking the Aston Martin DBS Superleggera is an easy and straightforward process with us!
LOCATION
Aston Martin of Greenwich
273 West Putnam Avenue
Greenwich, CT 06830
HOURS
Monday - Friday:
9:00AM - 6:00PM
Saturday:
9:00AM - 4:00PM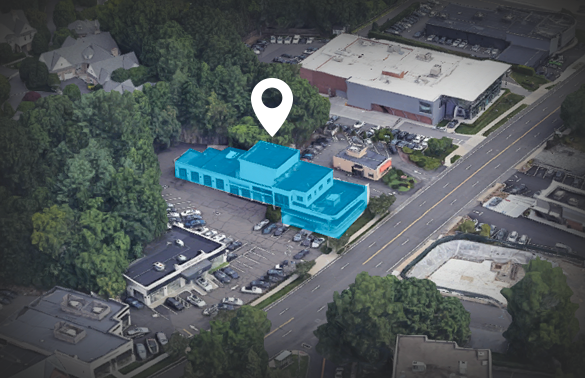 * Images, prices, and options shown, including vehicle color, trim, options, pricing and other specifications are subject to availability, incentive offerings, current pricing and credit worthiness.The advertised price does not include sales tax, dealer conveyance fee of $599, vehicle registration fees, other fees required by law, finance charges and any documentation charges.
We make every effort to ensure the accuracy of the information on this site, however errors do occur. Please verify all information with a sales associate by calling or e-mailing us.
If a person writes a check without sufficient funds in an associated account to cover it, the check will bounce, or be returned for insufficient funds. Each state has laws regulating how merchants may respond to bounced checks. In Connecticut, the merchant may file a civil suit and press criminal charges if the check writer does not reimburse him for a bounced check after the merchant has sent several notices regarding the matter.
Posted Notice Requirement
Merchants and other business owners who accept checks must post a notice where customers are likely to see it warning them of the potential consequences of writing bad checks. The notice must include the civil penalties that bad check writers may face, the appropriate Connecticut statute number and an advisory that the check writer may also face criminal penalties
Civil and Criminal Penalties
As of 2010, civil courts may require the check writer to reimburse the merchant for the value of the check plus pay up to $750 if he has no back account or $400 if the check is returned for insufficient funds. If the merchant chooses to press criminal charges, the bad check writer may face a fine of up to $1,000 and up to one year in jail. Writing a bad check is a felony charge if the check was for more than $1,000 and a misdemeanor if written for a lesser amount.
Required Written Notices
If a check bounces, the merchant must send the check writer a letter by certified mail at the check writer's last known address or place of business. Usually this letter is sent to the address on the writer's check. The letter must inform the writer that the check was returned ask him to reimburse the merchant for the amount of the check and inform him of the potential criminal or civil penalties if he fails to do so. If the check writers does not respond to the letter within 15 days of receipt, the merchant must send a second letter. This letter must inform the check writer that he has 30 days to reimburse the merchant before the merchant takes legal action against him. Both letters must be written in both English and Spanish.