Saved Vehicles

[

00

]
Welcome to My Garage, the modern way to utilize car inventory searches and make it easier for you to collect your vehicles of interest. Now you can personalize your vehicle search with cars that you have recently viewed and saved. If you sign up for our Alerts tool you will be notified by email when a price has been changed or the car has been sold. Our Auto Locator tool will also notify you when a vehicle you are searching for has been added to our inventory. We hope you enjoy using our My Garage tool.
Recently viewed (0)
No viewed cars.
Current Models
Previous Models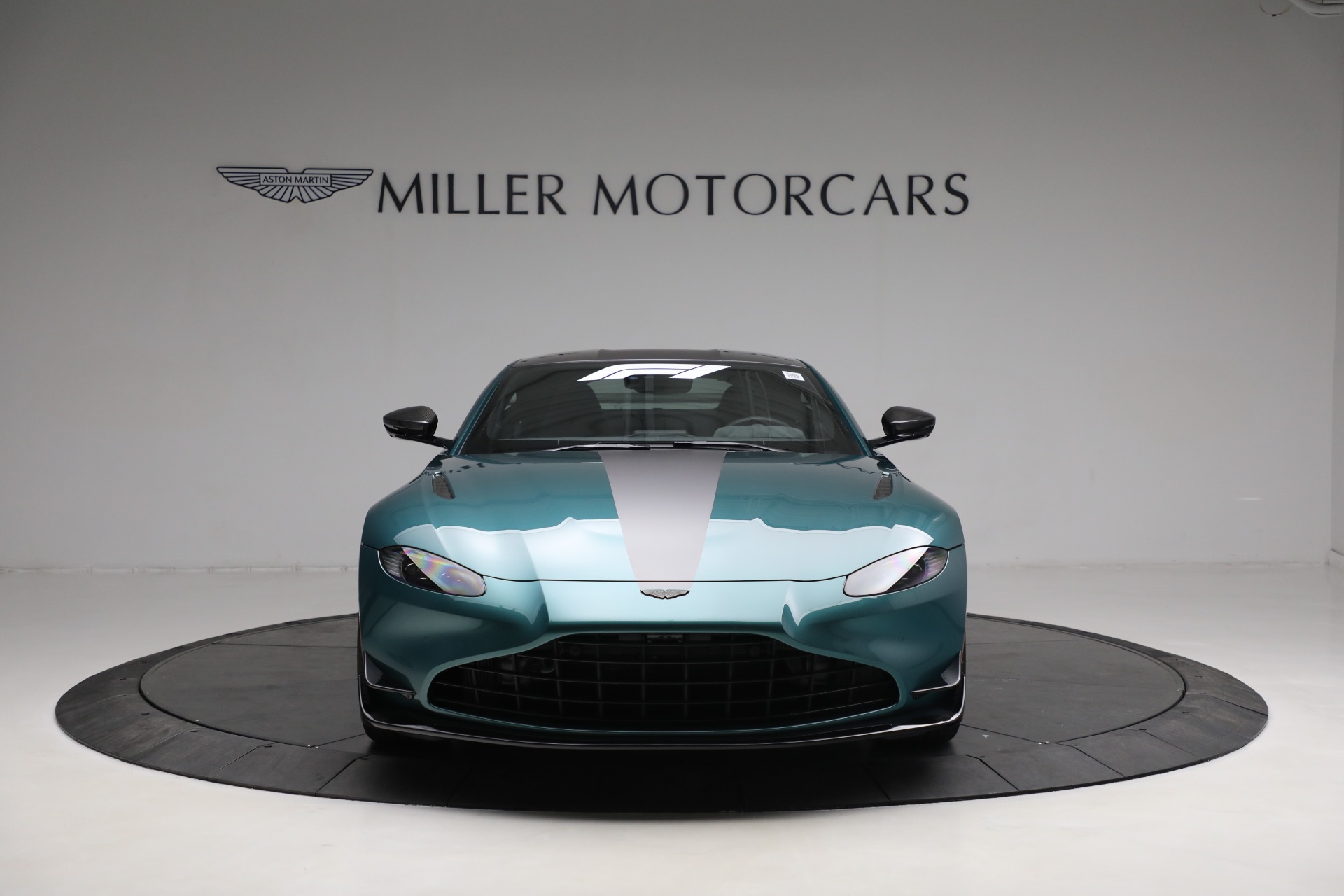 New Aston Martin Vantage F1 Edition for Sale
Embark on a thrilling journey that seamlessly fuses Formula 1 inspiration with the sheer elegance of luxury motoring – introducing the captivating new Aston Martin Vantage F1 Edition for Sale at the dealership. Unveiling a symphony of cutting-edge features and exhilarating details, this exceptional model transcends ordinary driving, encapsulating the essence of speed, precision, and opulence. As you navigate through the curves of performance and style, the Aston Martin Vantage F1 Edition beckons you to explore its remarkable capabilities and immerse yourself in an experience unlike any other.
Discover the fusion of innovation and heritage as you delve into the world of the Vantage F1, where every detail is meticulously crafted to ignite your senses and elevate your drive. For more information and an exclusive glimpse, visit our showroom or enjoy the virtual tour.
Touch the New Standard of Performance With F1
Engine
An amazing 503 hp at 6,000 rpm and a hefty 505 lb-ft of torque at 2,000 rpm come from the 4.0-liter V8 gas engine that propels the Aston Martin Vantage F1 Edition. Featuring a 32-valve Double Overhead Cam (DOHC) system with variable valve timing, the engine is both powerful and fuel-efficient. The rear-wheel-drive layout and standard rear limited slip differential provide responsive performance and pinpoint handling when paired with the 8-speed shiftable automatic transmission. The Vantage F1 Edition is an exciting option for driving fans and an attractive addition to the Aston Martin dealership inventory because of its carefully tuned suspension system.
Suspension and Stability
The Aston Martin Vantage F1 Edition's four-wheel independent suspension system improves handling. Front and rear stabilizer bars improve stability during dynamic driving, enabling accurate cornering and road connection. Stability control and traction control help the car stay on course in difficult situations. This extensive suspension and stability package shows the Vantage F1 Edition's dedication to providing a thrilling and controlled driving experience, making it an appealing choice for performance and poise seekers.
Stay Safe and Enjoy the Ride to the Fullest
Prioritize safety and relish your journey to the maximum with a host of protective features, including a blind-spot warning accident avoidance system, dual front side-mounted airbags, 4-wheel ABS, front and rear ventilated disc brakes, emergency braking assist, tire pressure monitoring, LED headlamps, self-leveling headlights, daytime running lights, along with front and integrated headrests. Additionally, ensure security with a remote anti-theft alarm system and engine immobilizer, all of which collectively contribute to a secure and worry-free driving experience.
The Interior
Immerse yourself in unparalleled comfort and convenience within the cabin of the Aston Martin Vantage F1 Edition, where every detail has been meticulously designed to elevate your driving experience. Revel in the luxurious convenience of power-folding heated exterior mirrors, while the 8-way power front seats, offering a trio of customizable positions, cater to your individualized comfort.
Tailor your driving environment effortlessly with the power-adjustable tilt/telescopic steering column, and appreciate the practicality of an auto-dimming interior rearview mirror that also seamlessly integrates a garage door opener. The journey begins with effortless entry through the power controls, ensuring that the cabin not only surrounds you with opulence but also embraces you with a host of thoughtful features that make driving a pleasure beyond imagination.
Entertainment Package
Your time behind the wheel will be much improved by the inclusion of an 8-inch navigation system, Bluetooth connectivity for hands-free calling and music streaming, satellite radio, iPhone integration, and a USB input as part of the entertainment package. The visual information presentation is improved thanks to the 12-inch color TFT LCD cluster, which contributes to an experience that is both technologically modern and engaging.
The Beauty Outside
The exterior design of the F1 Edition is influenced by Formula 1 racing. This dynamic attitude is easily translated onto the road with a one-of-a-kind aerodynamic body kit, 21-inch wheels, and race-inspired graphics. This edition is found at our dealership in two body styles, the Coupe and the Roadster, as well as a selection of three unique exterior paint colors: Aston Martin racing green, jet black, and lunar white. Each of these colors has either a gloss or a satin coating as a finishing material, providing the opportunity to create a striking and unique appearance that embodies both power and sophistication.
Ambient Lightning
The Aston Martin Vantage F1 Edition's innovative body structure is made of extruded bonded aluminum, making it both light and strong. Superior visibility and a one-of-a-kind appearance are provided by the state-of-the-art LED High and Low beam Headlamps with integrated direction indicators and position lamps. Adding to the vehicle's already impressive safety and design is a trademark full-width LED tail lamp with stop tail and dynamic indicator capabilities. The classic clamshell bonnet shape is both beautiful and practical. The redesigned Gas Struts and bump stops operate in tandem to reduce the amount of force required to open the tailgate, making it more convenient for the user.
Overall Size and Dimensions
The Aston Martin Vantage F1 Edition has been meticulously designed to have a commanding presence on the road. Its overall dimensions are 175.8 inches in length, 84.8 inches with mirrors, and 76.5 inches without mirrors, which together give the impression of a powerful and muscular posture. The Vantage F1 Edition strikes the ideal blend of maneuverability and stability with its 50.2-inch height, long wheelbase (106.5 inches), and low center of gravity. The vehicle's attractive dimensions continue to attract attention from passers-by, and its considerable cargo capacity of 12.4 cubic feet with all seats in place ensures you can set out on your travels without worrying about not having enough room for all of your things.
Drive the Latest F1 Model on Greenwich's Roads
In essence, the introduction of the New Aston Martin Vantage F1 Edition represents a harmonious blend of Formula 1 engineering prowess and luxury car style. With its meticulously designed aerodynamic enhancements, powerful performance, and bespoke features, the Vantage F1 Edition pays homage to both its racing heritage and its commitment to delivering an unparalleled driving experience. As showcased in the Miller Motorcars showroom, this exceptional vehicle stands as a symbol of automotive excellence, inviting enthusiasts and collectors to own a piece of history and embrace the thrill of speed and sophistication on the road. Test drive today to make the future better.
LOCATION
Aston Martin of Greenwich
273 West Putnam Avenue
Greenwich, CT 06830
HOURS
Monday - Friday:
9:00AM - 6:00PM
Saturday:
9:00AM - 4:00PM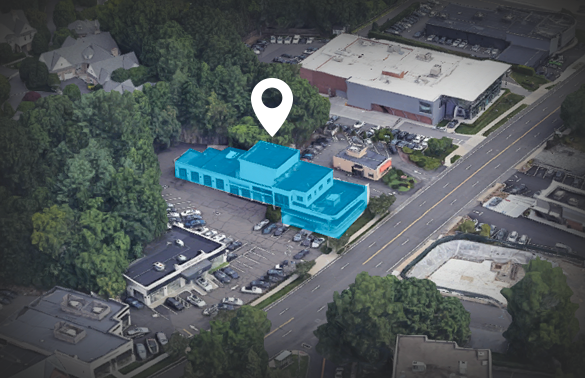 * Images, prices, and options shown, including vehicle color, trim, options, pricing and other specifications are subject to availability, incentive offerings, current pricing and credit worthiness.The advertised price does not include sales tax, dealer conveyance fee of $599, vehicle registration fees, other fees required by law, finance charges and any documentation charges.
We make every effort to ensure the accuracy of the information on this site, however errors do occur. Please verify all information with a sales associate by calling or e-mailing us.
If a person writes a check without sufficient funds in an associated account to cover it, the check will bounce, or be returned for insufficient funds. Each state has laws regulating how merchants may respond to bounced checks. In Connecticut, the merchant may file a civil suit and press criminal charges if the check writer does not reimburse him for a bounced check after the merchant has sent several notices regarding the matter.
Posted Notice Requirement
Merchants and other business owners who accept checks must post a notice where customers are likely to see it warning them of the potential consequences of writing bad checks. The notice must include the civil penalties that bad check writers may face, the appropriate Connecticut statute number and an advisory that the check writer may also face criminal penalties
Civil and Criminal Penalties
As of 2010, civil courts may require the check writer to reimburse the merchant for the value of the check plus pay up to $750 if he has no back account or $400 if the check is returned for insufficient funds. If the merchant chooses to press criminal charges, the bad check writer may face a fine of up to $1,000 and up to one year in jail. Writing a bad check is a felony charge if the check was for more than $1,000 and a misdemeanor if written for a lesser amount.
Required Written Notices
If a check bounces, the merchant must send the check writer a letter by certified mail at the check writer's last known address or place of business. Usually this letter is sent to the address on the writer's check. The letter must inform the writer that the check was returned ask him to reimburse the merchant for the amount of the check and inform him of the potential criminal or civil penalties if he fails to do so. If the check writers does not respond to the letter within 15 days of receipt, the merchant must send a second letter. This letter must inform the check writer that he has 30 days to reimburse the merchant before the merchant takes legal action against him. Both letters must be written in both English and Spanish.