Saved Vehicles

[

00

]
Welcome to My Garage, the modern way to utilize car inventory searches and make it easier for you to collect your vehicles of interest. Now you can personalize your vehicle search with cars that you have recently viewed and saved. If you sign up for our Alerts tool you will be notified by email when a price has been changed or the car has been sold. Our Auto Locator tool will also notify you when a vehicle you are searching for has been added to our inventory. We hope you enjoy using our My Garage tool.
Recently viewed (0)
No viewed cars.
Current Models
Previous Models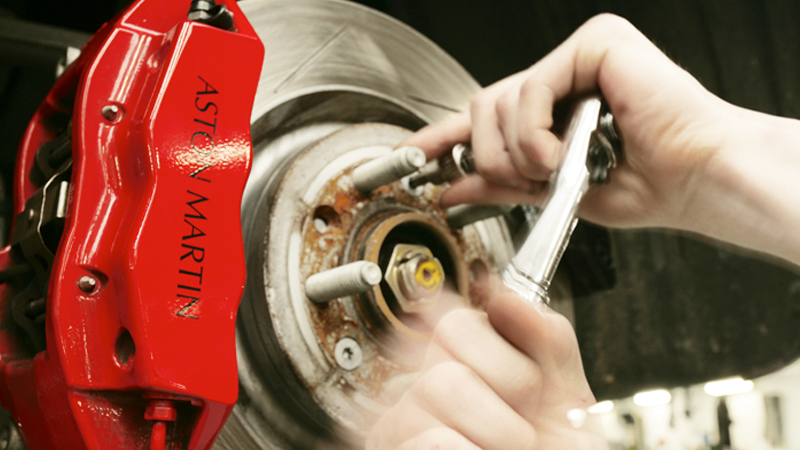 OEM Parts for Aston Martin Cars in Greenwich, CT
Are you an Aston Martin owner in Greenwich, CT looking for OEM parts? Look no further than the experienced and knowledgeable team at Miller Motorcars. As one of the premier authorized Aston Martin dealerships in the country, they have a vast selection of genuine OEM parts to keep your vehicle running smoothly. With their expertise and commitment to customer satisfaction, you can rest assured that you'll find exactly what you need when shopping with them. For all your Aston Martin needs, visit Miller Motorcars today!
Overview of Miller Motorcars OEM Parts
At Miller Motorcars, they have a wide selection of genuine OEM parts to fit special brands like Aston Martin models. They stock air filters, brake pads, spark plugs, and other essential components that will ensure your vehicle runs safely and efficiently. All their parts are crafted from the highest-quality materials for maximum durability and lifestyle experiences.
In addition, Miller Motorcars has a team of experienced technicians with the knowledge and expertise to assist you in selecting the right parts for your vehicle. Whether you're looking for a specific component or need help identifying an issue with your car, their team can provide helpful advice and guidance.
Selection of OEM Parts at Miller Motorcars
At Miller Motorcars, we carry a wide selection of OEM parts for Aston Martin vehicles, including:
Air Filters
At Miller Motorcars, we carry a wide selection of high-quality air filters crafted specifically for Aston Martin vehicles. These air filters are designed to protect the engine from dirt and debris that can reduce its performance and efficiency over time. Our filter elements are made from superior materials, providing an increased level of protection and resulting in longer service life.
Brake Pads
Brake pads are a critical component for vehicle brake assist safety. Miller Motorcars stocks genuine OEM brake pads designed to fit Aston Martin vehicles. These front and rear brake pads offer superior stopping power, providing maximum performance and control when you need it most.
Spark Plugs
We also have a selection of genuine OEM spark plugs designed for Aston Martin vehicles such as Aston Martin Vantage or Aston Martin DB6. Our spark plugs are designed to provide maximum performance and efficiency, ensuring the engine's rear suspension runs smoothly.
Oil Filters
Oil filters play a vital role in keeping the engine running smoothly. Miller Motorcars stocks genuine OEM oil or fuel filters manufactured specifically for Aston Martin vehicles, providing superior protection and performance. These filters are designed to remove dirt and debris from the oil, preventing it from damaging the internal components of your engine. All our engine oil filters are crafted with superior materials for maximum protection and reliability.
Batteries
Maintaining the battery is essential for vehicle performance and reliability. Miller Motorcars offers genuine OEM batteries designed to fit Aston Martins. These batteries are designed to provide maximum power, ensuring optimal performance when you need it most.
Wiper Blades
Wiper blades are a key component for safe driving in all weather conditions. Miller Motorcars stocks genuine OEM wiper blades designed to fit Aston Martin vehicles. These wiper blades are crafted from superior materials, ensuring superior performance and longevity.
Belts and Hoses
Your belts and hoses are essential for the function of your vehicle. Miller Motorcars offers genuine OEM belts and hoses designed to fit Aston Martin vehicles. Our belts and hoses are crafted from superior materials, delivering maximum performance and reliability.
Advantages of Using OEM Parts Over Aftermarket Parts
When it comes to purchasing replacement parts for your Aston Martin car in Greenwich, CT, you may be faced with the decision between OEM and aftermarket parts. While aftermarket parts may seem like a cheaper alternative, there are several advantages to using OEM parts that make them a better choice in the long run.
Performance and Safety Standards
Using OEM parts ensures that your Aston Martin current models such as Aston Martin DB5, Aston Martin Rapide S, and more, maintain their original performance and safety standards. Aftermarket parts may not meet the same rigorous testing and quality control standards as OEM parts, putting you at risk of faulty parts that can compromise your safety on the road.
Warranty
Another advantage of using OEM parts is that they come with a warranty from the manufacturer. This means that if something goes wrong with the part, you can have it replaced or repaired at no cost to you, giving you peace of mind and saving you money in the long run.
Tips for Maintaining an Aston Martin Car with OEM Parts
Maintaining your specialty motorcars with OEM parts in Greenwich, CT can ensure that your luxury vehicle continues to perform at its best. Here are some tips to help you keep your Aston Martin in top-notch condition:
Regular Maintenance – Follow your car's maintenance schedule and have it serviced regularly. This will help to keep all of its parts in good condition and reduce the risk of any major problems in the future.
Check for Wear and Tear – Check your vehicle regularly for signs of wear and tear, such as worn tires, loose belts, or low fluid levels.
Keep it Clean – Regularly clean your car both inside and out to remove any dirt and debris that could damage its parts.
Follow Manufacturer's Instructions – Always follow the instructions provided by the manufacturer when replacing or installing parts. This will ensure that your car is properly maintained and performs optimally.
Be Aware of Recalls – Check for any recalls on your Aston Martin regularly and have them addressed as soon as possible to prevent further damage.
Find Quality OEM Parts in the Greenwich Area
If you are located in the Greenwich area and in need of quality OEM parts for your Aston Martin car, look no further than Miller Motors. Our extensive inventory includes a wide selection of genuine OEM parts, designed and manufactured to meet the exact specifications of your vehicle.
At Miller Motors, we understand that keeping your luxury car in top-notch condition can be an expensive affair. That's why we offer our OEM parts at affordable prices, without ever compromising on quality or performance. Our knowledgeable team of auto technicians is available to assist you in finding the perfect fit for your Aston Martin car and ensuring that you receive the best purchasing experience.
LOCATION
Aston Martin of Greenwich
273 West Putnam Avenue
Greenwich, CT 06830
HOURS
Monday - Friday:
9:00AM - 6:00PM
Saturday:
9:00AM - 4:00PM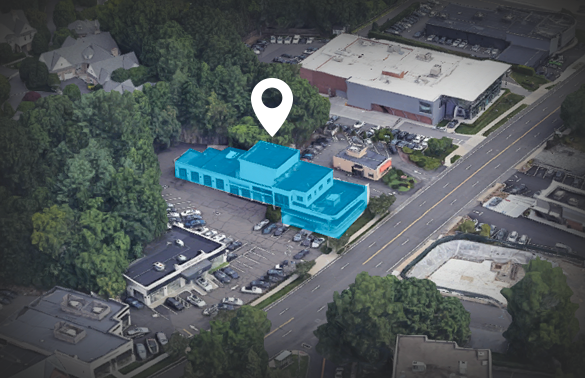 * Images, prices, and options shown, including vehicle color, trim, options, pricing and other specifications are subject to availability, incentive offerings, current pricing and credit worthiness.The advertised price does not include sales tax, dealer conveyance fee of $599, vehicle registration fees, other fees required by law, finance charges and any documentation charges.
We make every effort to ensure the accuracy of the information on this site, however errors do occur. Please verify all information with a sales associate by calling or e-mailing us.
If a person writes a check without sufficient funds in an associated account to cover it, the check will bounce, or be returned for insufficient funds. Each state has laws regulating how merchants may respond to bounced checks. In Connecticut, the merchant may file a civil suit and press criminal charges if the check writer does not reimburse him for a bounced check after the merchant has sent several notices regarding the matter.
Posted Notice Requirement
Merchants and other business owners who accept checks must post a notice where customers are likely to see it warning them of the potential consequences of writing bad checks. The notice must include the civil penalties that bad check writers may face, the appropriate Connecticut statute number and an advisory that the check writer may also face criminal penalties
Civil and Criminal Penalties
As of 2010, civil courts may require the check writer to reimburse the merchant for the value of the check plus pay up to $750 if he has no back account or $400 if the check is returned for insufficient funds. If the merchant chooses to press criminal charges, the bad check writer may face a fine of up to $1,000 and up to one year in jail. Writing a bad check is a felony charge if the check was for more than $1,000 and a misdemeanor if written for a lesser amount.
Required Written Notices
If a check bounces, the merchant must send the check writer a letter by certified mail at the check writer's last known address or place of business. Usually this letter is sent to the address on the writer's check. The letter must inform the writer that the check was returned ask him to reimburse the merchant for the amount of the check and inform him of the potential criminal or civil penalties if he fails to do so. If the check writers does not respond to the letter within 15 days of receipt, the merchant must send a second letter. This letter must inform the check writer that he has 30 days to reimburse the merchant before the merchant takes legal action against him. Both letters must be written in both English and Spanish.