Saved Vehicles

[

00

]
Welcome to My Garage, the modern way to utilize car inventory searches and make it easier for you to collect your vehicles of interest. Now you can personalize your vehicle search with cars that you have recently viewed and saved. If you sign up for our Alerts tool you will be notified by email when a price has been changed or the car has been sold. Our Auto Locator tool will also notify you when a vehicle you are searching for has been added to our inventory. We hope you enjoy using our My Garage tool.
Recently viewed (0)
No viewed cars.
Current Models
Previous Models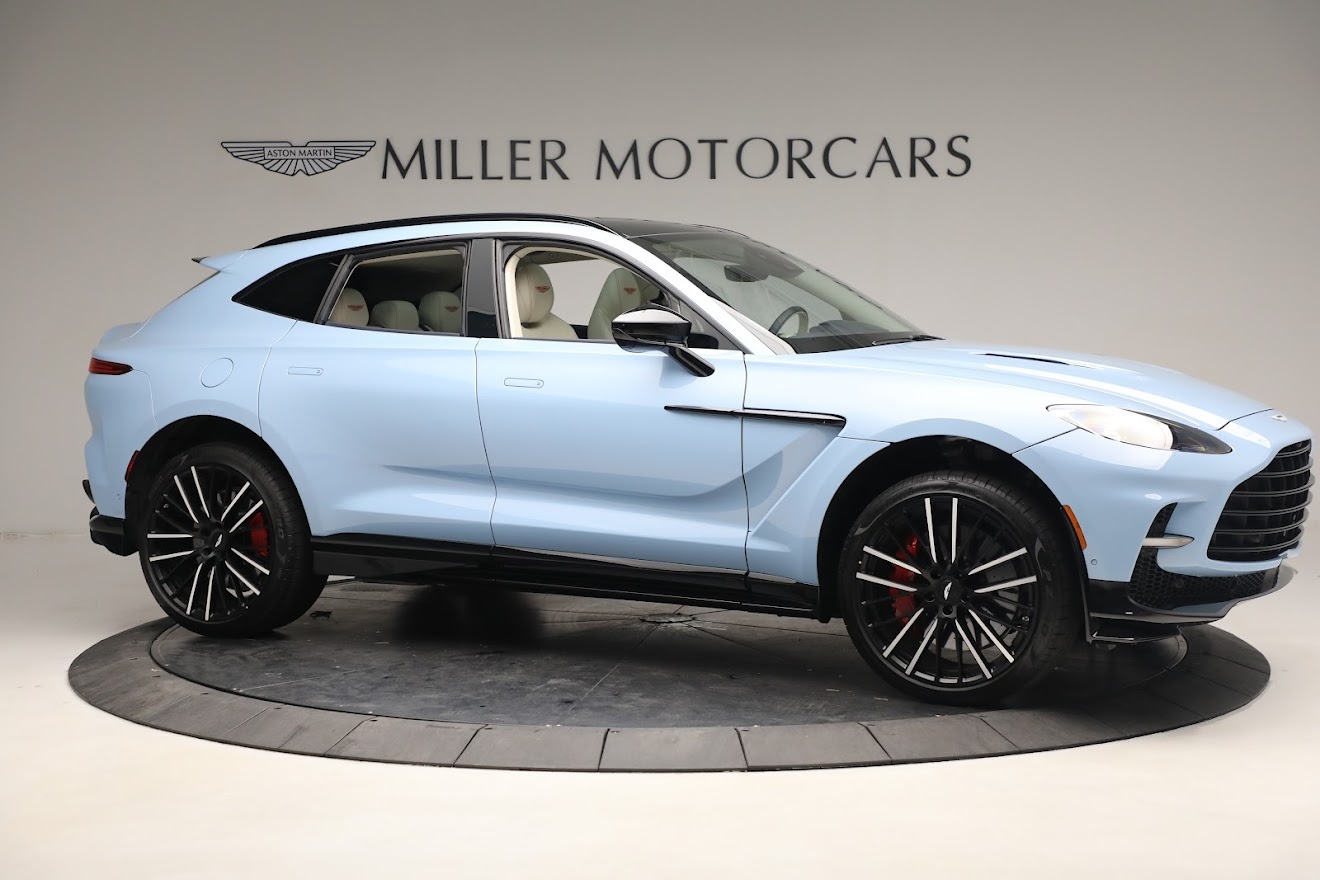 Pre-Owned Aston Martin Inventory in Greenwich
Unleash your passion for luxury and performance with the pre-owned Aston Martin inventory available in Greenwich. At our dealership, you can immerse yourself in a world of timeless elegance and automotive excellence. We offer a range of pre-owned vehicles that embody the essence of luxury and power. The car is filled with specs and features to let you enjoy the rides without any hassle. Prepare to be captivated by the beauty and sophistication of Aston Martin's iconic pre-owned lineup as you browse through our esteemed collection. With the expertise and dedication of the team, your dream of owning a pre-owned Aston Martin can become a reality.
Aston Martin DB7 AR1 Zagato
The Aston Martin DB7 AR1 ZAGATO convertible has many high-end features. Its 6-speed manual transmission and 6.0L V12 engine will thrill drivers. The elegant Tungsten Silver exterior and Claret interior are stunning. The Aston Martin DB7 AR1 Zagato showcases the brand's expertise and innovation with precision engineering and amazing attention to detail.
The bold and sleek Zagato will turn heads. This limited-edition two-seater has a wide radiator grille and prominent rear wheel arches. The brand's hand-craftsmanship and excellence are shown in features like the reverse/fog light combination.
Aston Martin DB9 Volante
The Aston Martin DB9 Volante is an eye-catching convertible. Its obsidian black interior matches its carbon black metallic exterior. The DB9 Volante is powered by a 5.9L V12 engine. A 6-speed Touchtronic 2 automatic transmission makes gear changes smooth. The DB9 Volante is a dream to drive in the city or on a lengthy road trip. Enjoy the trip with the wind in your hair thanks to the convertible body. The Aston Martin DB9 Volante is an engineering marvel.
The DB9 Volante is a remarkable convertible. This premium car has handcrafted leather upholstery, innovative entertainment systems, and driver-assistance safety technology for the discerning driver who appreciates style and substance. The DB9 Volante has lane departure warning, blind spot monitoring, and adaptive cruise control for safe driving. Its traditional Aston Martin lines and curves make it a unique vehicle that will turn heads everywhere you go.
Aston Martin DB11
Experience the thrill of driving with the Aston Martin DB11. This top-of-the-line luxury sports car is designed to impress car enthusiasts and ignite your passion for the road. With a range of trims to choose from, including the convertible DB11 Volante and the powerful V12 coupe, this sleek machine is equipped with remarkable features such as the 4.0L twin turbo V8 engine and the 8-speed shiftable automatic transmission. Prepare to be captivated by the stunning design and exceptional performance capabilities of the Aston Martin DB11. Whether you're cruising with the top down or conquering curves, this car promises the ultimate driving experience. Push the boundaries of luxury and power with the Aston Martin DB11.
Aston Martin DBS Superleggera
The Aston Martin DBS Superleggera is the pinnacle of high-powered, high-end sports cars. This coupe is not for the faint of heart, as it is powered by a 5.2L twin turbo V12 engine producing 715 horsepower and 663 ft. lbs. of torque. The DBS Superleggera is equipped with an 8-speed automatic transmission that can be manually shifted for the pinnacle of driving pleasure. The exterior is coated in Ultramarine Black, giving the automobile a stylish yet aggressive appearance.
The interior is luxurious, with plush and fashionable Sahara Tan upholstery. Those who are fortunate enough to witness the Aston Martin DBS Superleggera in action are sure to be impressed.
Aston Martin DBX
The Aston Martin DBX SUV's 4.0L twin-turbo V8 engine produces 542 horsepower and 516 ft. lbs. This powerful engine has a smooth-shifting 9-speed automatic transmission. The DBX has a sophisticated Cumberland Grey exterior and a luxurious Sandstorm interior. The Aston Martin DBX SUV will turn heads on the highway or in city traffic.
Several factors make the Aston Martin DBx comfortable and convenient. Alcantara headliner trim adds luxury to the interior. The leather steering wheel trim looks good and makes driving comfortable. Adaptive cruise control makes driving the DBX easier and safer. During tense commutes, the fully automatic adaptive stop-and-go cruise control reduces the driving workload. Color-adjustable ambient lighting finishes the interior. For entry and egress, the vehicle has front and rear help handles. The Aston Martin DBX has driver and passenger comfort elements.
Aston Martin V8 Vantage Roadster
Introducing the Aston Martin V8 Vantage Roadster: the convertible sports car that commands attention. With its 6-speed manual transmission, drivers will experience ultimate control over the raw power that lies within. Equipped with a 4.7L V8 engine generating an impressive 420 HP and 346 ft. lbs. of torque, this car demands respect on the road. The rear limited slip differential and gas front shock-type suspension ensure a smooth and stable ride, even at high speeds. The Aston Martin V8 Vantage Roadster delivers an unparalleled driving experience, designed for those who only settle for the best.
Aston Martin V12 Vanquish S
Experience the thrill of a powerful 5L NA V12 engine with 48 valves and a 6-speed manual transmission. This luxury sports car offers maximum safety with front twin airbags, 4-wheel ABS brakes, and traction control. Its Stronsay Silver exterior reflects light to showcase its beauty and power, while the Obsidian Black premium leather interior is perfect for enthusiasts. With power door locks and an anti-theft alarm, you have complete control over your vehicle's security. Discover the pinnacle of style and performance with the Aston Martin V12 Vanquish S.
Aston Martin Vanquish Zagato Shooting Brake
The Aston Martin Vanquish Zagato Shooting Brake is a stunning two-door coupe that is guaranteed to catch your eye on the road. With its 8-speed automatic transmission, this car is designed for a thrilling driving experience. The 5.9L V12 engine provides impressive power, allowing the Vanquish Zagato Shooting Brake to achieve incredible speeds while maintaining its sophistication. Its unique silhouette, created by the sloping roofline, sets this car apart from all others. Step inside the Vanquish Zagato and experience its luxurious interior.
Aston Martin Vantage
When it comes to finding a used car that radiates both style and comfort, vantage is always the name. The car is available in a range of trims, each offering the same timeless sleekness and sporty appearance. With an array of exterior colors to choose from, you're sure to find the perfect fit for your personal taste. The trims resemble each other, especially sharing this game's 8-speed automatic transmission and traction control.
Aston Martin Vantage F1 Edition Convertible with a 4.0L twin turbo V8
Aston Martin Vantage V12 coupe with 5.2L twin turbo V12 engine
Aston Martin Vantage Coupe
Choose Your Favorite Aston Martin
Whether you're looking for a collectible edition like the Aston Martin DB7 AR1 ZAGATO, a timeless classic like the Aston Martin DB9 Volante, a convertible stunner like the Aston Martin DBS Superleggera, a spacious SUV like the Aston Martin DBX, or a cutting-edge sports car like the Vantage and Vanquish models, you'll find something to suit your taste when you shop our selection of pre-owned inventory. The right rides are all here, waiting for drivers with vision and style. Don't wait any longer; explore our collection of pre-owned Aston Martins today! Visit our website to explore all the options available to get started on your journey toward owning your very own high-class automobile.
LOCATION
Aston Martin of Greenwich
273 West Putnam Avenue
Greenwich, CT 06830
HOURS
Monday - Friday:
9:00AM - 6:00PM
Saturday:
9:00AM - 4:00PM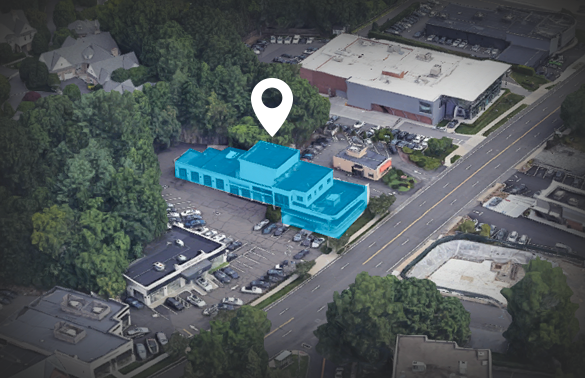 * Images, prices, and options shown, including vehicle color, trim, options, pricing and other specifications are subject to availability, incentive offerings, current pricing and credit worthiness.The advertised price does not include sales tax, dealer conveyance fee of $599, vehicle registration fees, other fees required by law, finance charges and any documentation charges.
We make every effort to ensure the accuracy of the information on this site, however errors do occur. Please verify all information with a sales associate by calling or e-mailing us.
If a person writes a check without sufficient funds in an associated account to cover it, the check will bounce, or be returned for insufficient funds. Each state has laws regulating how merchants may respond to bounced checks. In Connecticut, the merchant may file a civil suit and press criminal charges if the check writer does not reimburse him for a bounced check after the merchant has sent several notices regarding the matter.
Posted Notice Requirement
Merchants and other business owners who accept checks must post a notice where customers are likely to see it warning them of the potential consequences of writing bad checks. The notice must include the civil penalties that bad check writers may face, the appropriate Connecticut statute number and an advisory that the check writer may also face criminal penalties
Civil and Criminal Penalties
As of 2010, civil courts may require the check writer to reimburse the merchant for the value of the check plus pay up to $750 if he has no back account or $400 if the check is returned for insufficient funds. If the merchant chooses to press criminal charges, the bad check writer may face a fine of up to $1,000 and up to one year in jail. Writing a bad check is a felony charge if the check was for more than $1,000 and a misdemeanor if written for a lesser amount.
Required Written Notices
If a check bounces, the merchant must send the check writer a letter by certified mail at the check writer's last known address or place of business. Usually this letter is sent to the address on the writer's check. The letter must inform the writer that the check was returned ask him to reimburse the merchant for the amount of the check and inform him of the potential criminal or civil penalties if he fails to do so. If the check writers does not respond to the letter within 15 days of receipt, the merchant must send a second letter. This letter must inform the check writer that he has 30 days to reimburse the merchant before the merchant takes legal action against him. Both letters must be written in both English and Spanish.