Saved Vehicles

[

00

]
Welcome to My Garage, the modern way to utilize car inventory searches and make it easier for you to collect your vehicles of interest. Now you can personalize your vehicle search with cars that you have recently viewed and saved. If you sign up for our Alerts tool you will be notified by email when a price has been changed or the car has been sold. Our Auto Locator tool will also notify you when a vehicle you are searching for has been added to our inventory. We hope you enjoy using our My Garage tool.
Recently viewed (0)
No viewed cars.
Current Models
Previous Models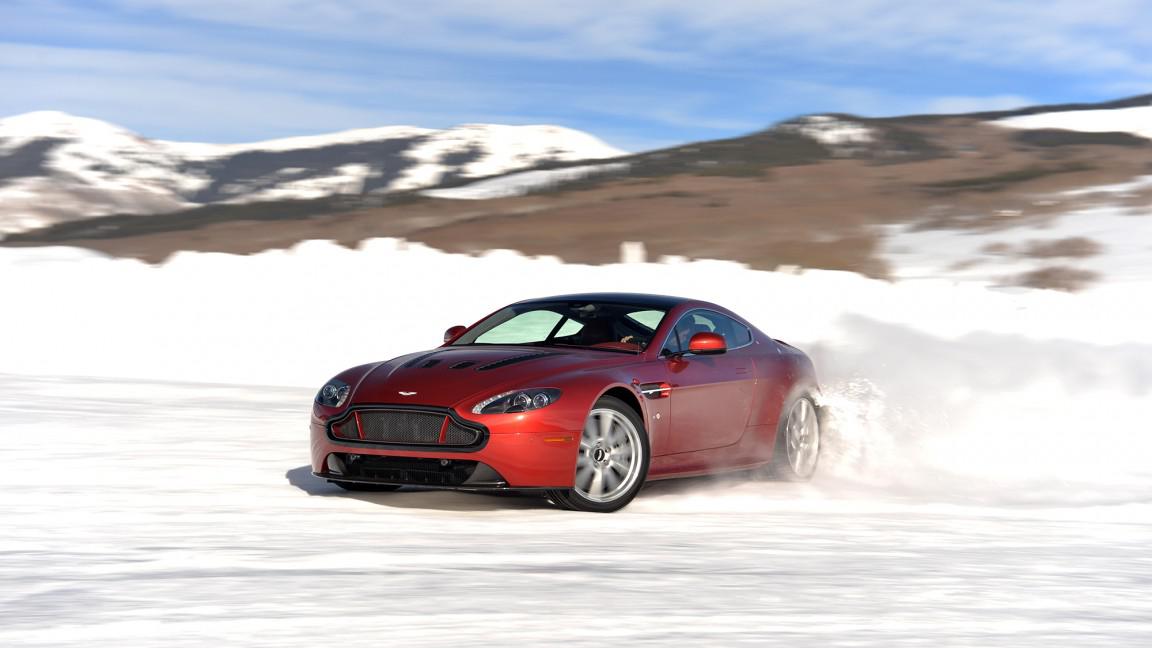 Prepare for Winter with Aston Martin Servicing in Greenwich
At Greenwich Aston Martin, our expert team of service professionals is here to help you get your Aston Martin, including vintage racing cars, ready for the harsh winter weather ahead. Whether your vehicle needs routine maintenance or more extensive repairs, we have everything to ensure that your luxury sports car is in top condition when the cold season rolls around.
Why Choose Greenwich Aston Martin?
At Aston Martins, we provide the highest quality service and maintenance for your luxury sports car. Our experienced professionals are dedicated to ensuring that your vehicle runs smoothly and efficiently, regardless of the weather. From routine tune-ups to complex repairs, our experts have the knowledge and skills to keep your Aston Martin in top shape all year. So whether you're looking for a quick oil change or comprehensive engine repair, our professionals can help with any brand, including Ferrari, Jaguar, Porsche, and others.
With years of experience servicing and maintaining the most high-end cars on the market, we know exactly how to keep your vehicle in tip-top condition for winter. So why wait?
Get Schedule Regular Maintenance
It's important to schedule regular maintenance appointments throughout the year, but especially ahead of winter. We recommend bringing your vehicle in for a tune-up and oil change at least once a season to help ensure that it's in top shape when the cold weather arrives. It includes:
Oil Change
The engine oil is the important fluid in your car, so it's essential to keep it topped off throughout the year. Our team will change the oil and replace filters, keeping your engine lubricated and running smoothly.
You should change the oil and replace the filter every 3,000 miles or every three months. This will keep your engine running smoothly and help you stay safe on the road this winter.
Check Your Tires
Before the winter season hits, it's essential to check your tires and ensure they are in good condition. This will help you stay safe on the road, no matter what Mother Nature has in store. Our mechanics can perform a thorough inspection to ensure that your tires are well-inflated and will provide the stability you need on slick, icy roads.
Get Your Battery Tested
Your car's battery is the most crucial component regarding reliable winter performance, so ensure it is tested before the cold season rolls around. Our team of experts can test your battery to ensure it's in top condition. We'll also check for any signs of corrosion or other damage that could affect its performance.
Check Windshield Wipers
In addition to keeping your tires in good shape, you should also ensure that your windshield wipers are in good condition and can provide optimal visibility when the weather gets rough. Our experts can inspect your wiper blades and replace them if necessary, so you can rest easy knowing you're prepared for any rain or snow thrown your way.
Get Your Brakes Checked
It's essential to ensure that your brakes are in top shape, as they will be vital for safe winter driving. Our team of experts can perform a complete inspection and repair any issues with your brakes so you can stay confident behind the wheel all season long.
Get Your Engine Ready for Cold Weather
While your Aston Martin is designed to handle colder temperatures, you may still need to give your engine extra antifreeze fluid during the cold season.
If you want to ensure your engine is ready for the cold weather, get a few things to prepare it. These include:-
Check Your Oil Levels
What you can do to prepare your engine for winter is to ensure your oil levels are correct. Low oil levels can overheat your engine and seize up in cold weather, so keeping them well-filled is essential.
Add a Winter-Grade Oil
Consider adding winter-grade oil to your collection to help keep your engine running smoothly in cold weather. So it can withstand colder temperatures and protect your engine against damage, consider using winter-grade oil. This oil is specifically designed to function in cold weather. It can help keep your engine running smoothly even when the mercury dips below freezing.
Pack a Snow Blanket
If you live in an area that often sees snowstorms, it's a good idea to pack a snow blanket in your car. A snow blanket will help keep your engine warm, even in the harshest conditions, and can prevent it from freezing.
Get Other Repair Services
In addition to the essential services listed above, our team can help with various other maintenance and repair of the entire process. From fluid flushes to engine tuning, we offer everything you need to ensure your vehicle is ready for winter driving.
With our expert knowledge and cutting-edge tools and equipment, we can get your car ready for winter driving in no time.
Check your transmission fluid and give you any necessary repairs or replacements to keep your vehicle in top shape.
If you need to know whether your car's fog lights and headlights are in good condition, our team can help. We can test them to ensure they're working correctly and replace them if necessary. This will help you see clearly in bad weather and stay safe on the road.
Get a power steering wheel fluid flush to ensure your car is easy to steer, even when the roads are slick.
Check your fuel injectors and perform other engine system repairs that will help ensure safe and reliable performance in cold weather conditions.
Schedule An Appointment!
Whether checking your tires, getting a battery test, or scheduling regular maintenance appointments, our team of experts is here to prepare your car for whatever comes your way this winter.
Get your Aston Martin ready for the winter; see Aston Martin – Miller Motorcars today. Let our expert team help you prepare for whatever the season has in store. So don't wait – get your vehicle in for a tune-up today, and get ready to hit the road with confidence!
LOCATION
Aston Martin of Greenwich
273 West Putnam Avenue
Greenwich, CT 06830
HOURS
Monday - Friday:
9:00AM - 6:00PM
Saturday:
9:00AM - 4:00PM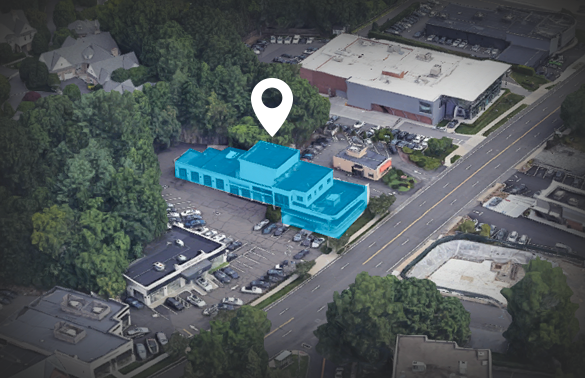 * Images, prices, and options shown, including vehicle color, trim, options, pricing and other specifications are subject to availability, incentive offerings, current pricing and credit worthiness.The advertised price does not include sales tax, dealer conveyance fee of $599, vehicle registration fees, other fees required by law, finance charges and any documentation charges.
We make every effort to ensure the accuracy of the information on this site, however errors do occur. Please verify all information with a sales associate by calling or e-mailing us.
If a person writes a check without sufficient funds in an associated account to cover it, the check will bounce, or be returned for insufficient funds. Each state has laws regulating how merchants may respond to bounced checks. In Connecticut, the merchant may file a civil suit and press criminal charges if the check writer does not reimburse him for a bounced check after the merchant has sent several notices regarding the matter.
Posted Notice Requirement
Merchants and other business owners who accept checks must post a notice where customers are likely to see it warning them of the potential consequences of writing bad checks. The notice must include the civil penalties that bad check writers may face, the appropriate Connecticut statute number and an advisory that the check writer may also face criminal penalties
Civil and Criminal Penalties
As of 2010, civil courts may require the check writer to reimburse the merchant for the value of the check plus pay up to $750 if he has no back account or $400 if the check is returned for insufficient funds. If the merchant chooses to press criminal charges, the bad check writer may face a fine of up to $1,000 and up to one year in jail. Writing a bad check is a felony charge if the check was for more than $1,000 and a misdemeanor if written for a lesser amount.
Required Written Notices
If a check bounces, the merchant must send the check writer a letter by certified mail at the check writer's last known address or place of business. Usually this letter is sent to the address on the writer's check. The letter must inform the writer that the check was returned ask him to reimburse the merchant for the amount of the check and inform him of the potential criminal or civil penalties if he fails to do so. If the check writers does not respond to the letter within 15 days of receipt, the merchant must send a second letter. This letter must inform the check writer that he has 30 days to reimburse the merchant before the merchant takes legal action against him. Both letters must be written in both English and Spanish.