Saved Vehicles

[

00

]
Welcome to My Garage, the modern way to utilize car inventory searches and make it easier for you to collect your vehicles of interest. Now you can personalize your vehicle search with cars that you have recently viewed and saved. If you sign up for our Alerts tool you will be notified by email when a price has been changed or the car has been sold. Our Auto Locator tool will also notify you when a vehicle you are searching for has been added to our inventory. We hope you enjoy using our My Garage tool.
Recently viewed (0)
No viewed cars.
Current Models
Previous Models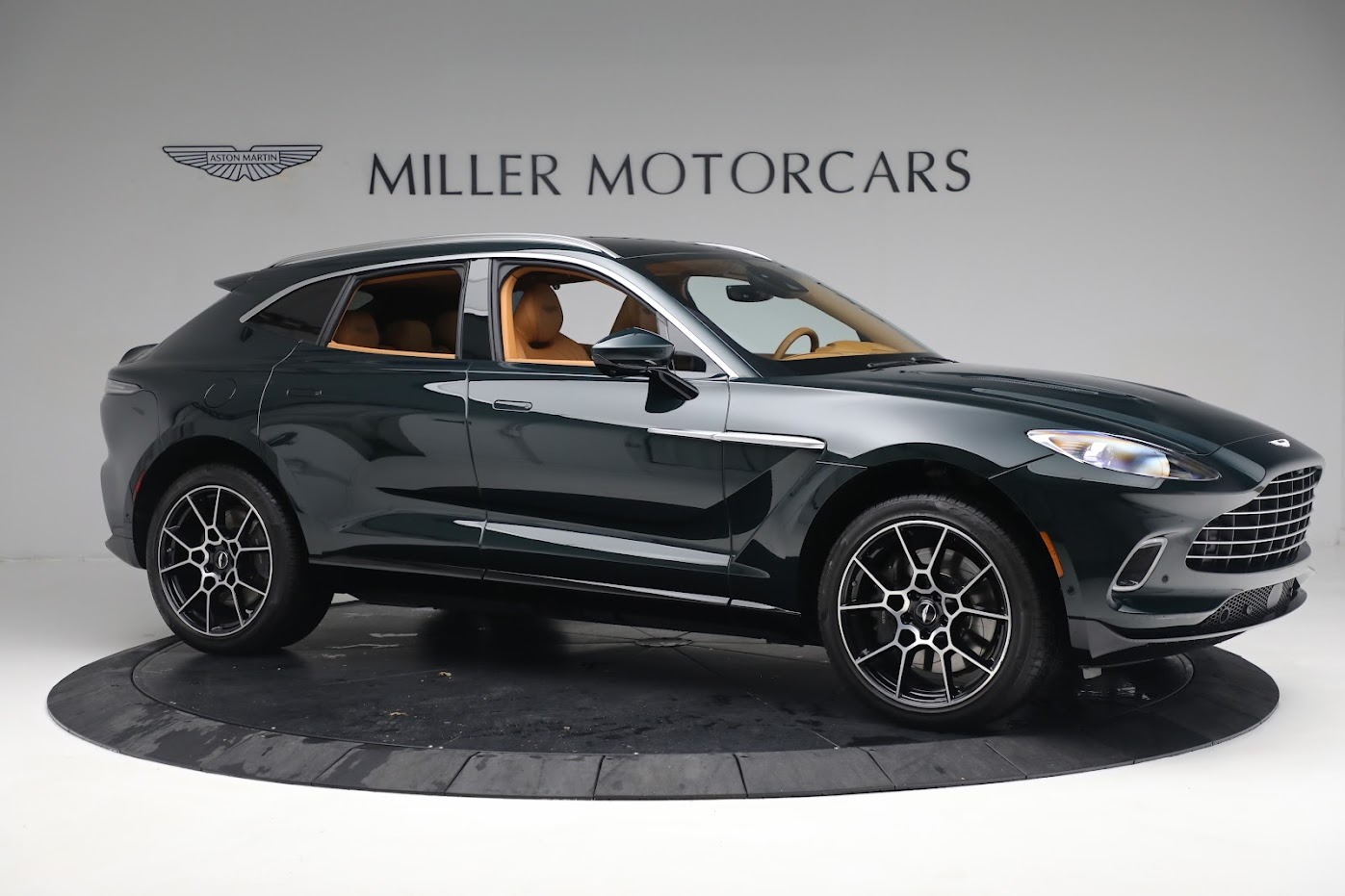 Used Luxury SUVs in Greenwich
Greenwich, Connecticut, a lovely town set along the stunning shores of Long Island Sound, is recognized for its rich communities and sophisticated lifestyle. Luxury is a part of life here, from beautiful mansions to high-end shopping stores. Greenwich, on the other hand, has a treasure trove of used luxury SUVs that cater to the discerning tastes of its citizens and those who wish to upgrade their driving experience. The notion of owning a luxury SUV might be a dream come true in a world where the attraction to luxury SUVs is overwhelming. Buying a new luxury SUV is often prohibitively expensive. Greenwich, fortunately, offers an exciting option, where pre-owned luxury SUVs adorn dealership lots with a sense of timeless opulence.
In our tour of used luxury SUVs in Greenwich, we'll look at a variety of models that represent elegance, performance, and status. From the astonishing speed of the Aston Martin DBX 707 to the beautiful workmanship of the Rolls-Royce Cullinan, each SUV in our collection has its own distinct personality, ready to captivate your senses and make a statement on Greenwich's streets. So buckle up and prepare for a thrilling voyage into the world of pre-owned luxury SUVs in this charming town.
Aston Martin DBX 707: The Epitome of Luxury Performance
Aston Martin, known for its ageless beauty and classic sports vehicles, entered the SUV market with the Aston Martin DBX 707. This high-performance SUV is a symphony of performance and opulence. A 4.0-liter twin-turbocharged V8 engine produces an impressive 707 horsepower under the hood. The DBX 707 isn't just speedy; it's a sprinter, capable of accelerating from 0 to 60 mph in 3.3 seconds, placing it among the elite ranks of today's fastest SUVs.
The pre-owned Aston Martin DBX 707 cars in Greenwich's finest showrooms are testaments to rigorous care and attention. These vehicles guarantee a thrilling driving experience by combining astounding power with opulent interiors. Expect premium materials and cutting-edge technology that exemplify the very definition of luxury. The Aston Martin DBX 707 promises more than simply a ride; it's an automobile symphony of performance and opulence for people who value the finer things in life.
Bentley Bentayga V8: The Ultimate Expression of Luxury
When it comes to opulence and sophistication, the brand Bentley reigns supreme. Bentley's vision of luxury knows no limitations, and the debut of the Bentayga V8 is proof of their unwavering quest for perfection. A potent 4.0-liter V8 engine that generates an astonishing 542 horsepower powers this extraordinary SUV, guaranteeing a smooth and thrilling ride.
Entering the cabin is like entering a world of exquisite artistry and perfection. Leather is skillfully handcrafted on every surface, and wood veneers offer a touch of natural elegance. But it's not just about looks; the Bentayga V8 is loaded with cutting-edge technology, ensuring that you're not only surrounded by luxury but also well-connected and entertained on the road. The Bentley Bentayga V8 stands out among pre-owned luxury SUVs in Greenwich. These pre-owned Bentley Bentaygas provide the same degree of opulence and performance at a lower price. It's a once-in-a-lifetime chance to experience the peak of luxury without breaking the budget.
Maserati Levante Modena: Italian Flair Meets SUV Practicality
The Maserati Levante Modena is an excellent alternative for anyone looking for a premium SUV with distinct Italian flair. A powerful 3.0-liter V6 engine with 345 horsepower powers this intriguing SUV, providing an exhilarating driving experience that combines power and delicacy. The characteristic design elements of Maserati, like the trident logo and dominating grille, endow the Levante Modena with a sense of luxury and distinction that sets it apart from the crowd.
A collection of pre-owned Maserati Levante Modena models awaits in Greenwich's top showrooms, their charm is undiminished by the passage of time. These cars provide a unique blend of performance, style, and versatility, making them an appealing prospect for luxury SUV enthusiasts. The Maserati Levante Modena seamlessly combines Italian craftsmanship with practicality, resulting in a perfect balance that is sure to enchant anyone looking for both flare and functionality in their automobile choice.
Porsche Macan GTS: The Compact Luxury SUV with Sports Car DNA
Porsche is well-known for its sports cars, and the Macan GTS takes that DNA to the luxury SUV market. The Macan GTS, powered by a 2.9-liter V6 engine delivering 375 horsepower, provides exciting performance and nimble handling. The inside is nicely finished, with an emphasis on driver engagement and comfort.
Pre-owned Porsche Macan GTS cars in Greenwich provide the ideal blend of performance and utility. These SUVs are great for individuals who want to enjoy a sporty driving experience without foregoing luxury and comfort.
Rolls-Royce Cullinan: The Pinnacle of Luxury SUVs
For those looking for the ultimate luxury in an SUV, the Rolls-Royce Cullinan stands alone. A 6.75-liter V12 engine with 563 horsepower powers this magnificent car, providing a serene and authoritative ride. The interior is a work of art, with the best leather, wood, and metal embellishments.
While a brand-new Rolls-Royce Cullinan may be out of reach for many, pre-owned ones in Greenwich allow you to experience the pinnacle of luxury at a lower cost. Having a Cullinan is like having a piece of automotive history in your possession.
Rev Up Your Dreams: Unleash Luxury with Pre-Owned SUVs in Greenwich!
Greenwich, Connecticut, is a haven for luxury SUV fans looking for pre-owned SUVs from prominent brands. Whether you prefer the sporty elegance of the Aston Martin DBX 707, the legendary opulence of the Bentley Bentayga V8, the Italian appeal of the Maserati Levante Modena, the sports car pedigree of the Porsche Macan GTS, or the unparalleled opulence of the Rolls-Royce Cullinan, Greenwich's dealership inventory is sure to have the perfect used luxury SUV to match your style and preferences.
When acquiring a used luxury SUV, it's critical to conduct extensive research, verify the car's history, and engage with trustworthy dealerships to guarantee you get a high-quality vehicle that meets your expectations. Greenwich's dealerships are well-known for their dedication to quality and customer service, making them a great destination for individuals looking for the best luxury SUV experience. So, why bother? Visit Greenwich today to discover the pinnacle of automotive perfection in the world of pre-owned luxury SUVs.
LOCATION
Aston Martin of Greenwich
273 West Putnam Avenue
Greenwich, CT 06830
HOURS
Monday - Friday:
9:00AM - 6:00PM
Saturday:
9:00AM - 4:00PM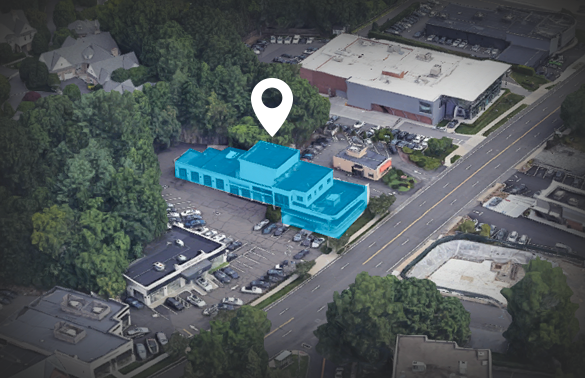 * Images, prices, and options shown, including vehicle color, trim, options, pricing and other specifications are subject to availability, incentive offerings, current pricing and credit worthiness.The advertised price does not include sales tax, dealer conveyance fee of $599, vehicle registration fees, other fees required by law, finance charges and any documentation charges.
We make every effort to ensure the accuracy of the information on this site, however errors do occur. Please verify all information with a sales associate by calling or e-mailing us.
If a person writes a check without sufficient funds in an associated account to cover it, the check will bounce, or be returned for insufficient funds. Each state has laws regulating how merchants may respond to bounced checks. In Connecticut, the merchant may file a civil suit and press criminal charges if the check writer does not reimburse him for a bounced check after the merchant has sent several notices regarding the matter.
Posted Notice Requirement
Merchants and other business owners who accept checks must post a notice where customers are likely to see it warning them of the potential consequences of writing bad checks. The notice must include the civil penalties that bad check writers may face, the appropriate Connecticut statute number and an advisory that the check writer may also face criminal penalties
Civil and Criminal Penalties
As of 2010, civil courts may require the check writer to reimburse the merchant for the value of the check plus pay up to $750 if he has no back account or $400 if the check is returned for insufficient funds. If the merchant chooses to press criminal charges, the bad check writer may face a fine of up to $1,000 and up to one year in jail. Writing a bad check is a felony charge if the check was for more than $1,000 and a misdemeanor if written for a lesser amount.
Required Written Notices
If a check bounces, the merchant must send the check writer a letter by certified mail at the check writer's last known address or place of business. Usually this letter is sent to the address on the writer's check. The letter must inform the writer that the check was returned ask him to reimburse the merchant for the amount of the check and inform him of the potential criminal or civil penalties if he fails to do so. If the check writers does not respond to the letter within 15 days of receipt, the merchant must send a second letter. This letter must inform the check writer that he has 30 days to reimburse the merchant before the merchant takes legal action against him. Both letters must be written in both English and Spanish.