Saved Vehicles

[

00

]
Welcome to My Garage, the modern way to utilize car inventory searches and make it easier for you to collect your vehicles of interest. Now you can personalize your vehicle search with cars that you have recently viewed and saved. If you sign up for our Alerts tool you will be notified by email when a price has been changed or the car has been sold. Our Auto Locator tool will also notify you when a vehicle you are searching for has been added to our inventory. We hope you enjoy using our My Garage tool.
Recently viewed (0)
No viewed cars.
Current Models
Previous Models
Year


Make


Model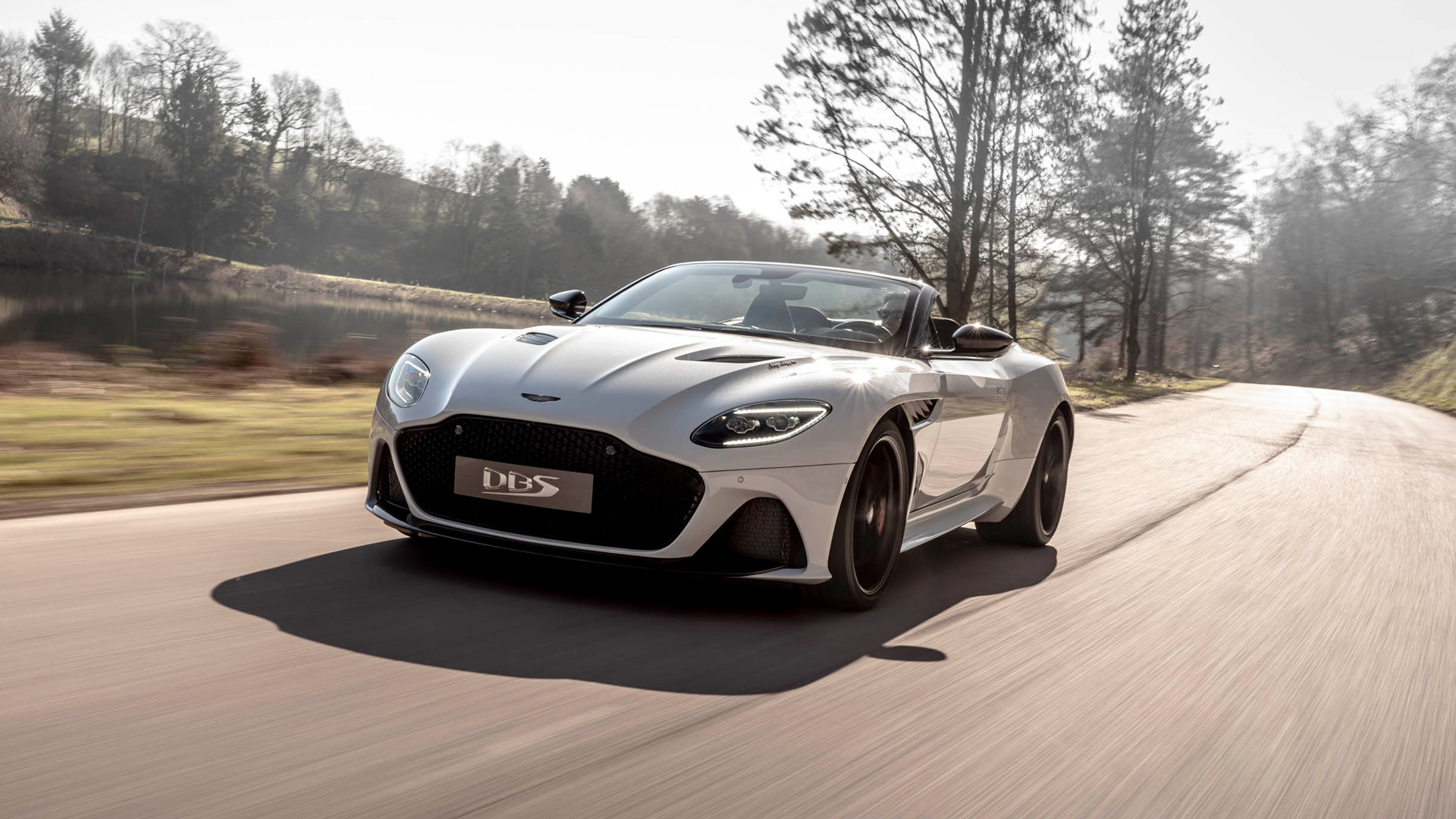 Print
---
DBS SUPERLEGGERA VOLANTE | THE ULTIMATE PRODUCTION ASTON MARTIN
Unquestionably, DBS Superleggera Volante sits at the pinnacle of the Aston Martin production range. It is both a shining light expressing the most beautiful automotive art and, at the same time, a dark and menacing shadow of brutal, unequivocal strength. It is this fine blend of seemingly opposing traits that makes the DBS Superleggera the absolute Aston Martin.
---
INTOXICATING FORM. COMPELLING FUNCTION.
Inside and out the DBS Superleggera Volante gives you the ability to decide how it will look. It can be configured to more discreet or flamboyant, traditional or avant-garde tastes. Changes can be from the finest of details such as the Aston Martin wings stitched into your headrests, or a total cabin transformation with unique combinations of seat quilting and perforations, headlining, trim panels and jewellery. Should you wish, our interior design consultants are dedicated to working with you to create a bespoke Aston Martin DBS Superleggera Volante; an individual statement of absolute beauty and power and, as such, one of the most covetable objects in the automotive sphere.
UNBOUNDED BEAUTY
We all know luxury when we see it. It entices and excites; it draws us, spellbound, to its core. But true luxury, Aston Martin DBS Superleggera Volante luxury, is simple to define and easy to see: it is freedom. Freedom to create an environment of your choosing, freedom to express yourself, freedom to have it your way. Which is why you can select your own cabin for the DBS Superleggera. Whether you leave the decisions to the exquisite taste of our own interior designers or take that as your starting point and treat the entire interior as your own blank canvas, the DBS Superleggera Volante ives you that freedom that is the source of all true luxury.
BEAUTY AND PERFORMANCE IN EQUAL MEASURE
DBS Superleggera Volante has long signified the utmost in elegance and speed, comfort and performance. The DBS Superleggera Volante is meticulously handcrafted with beauty and performance in equal measure. No fraction is compromised. The DBS Superleggera Volante will leave you in awe. Its beauty is absolute.
SUPERNATURAL ABILITY
The DBS Superleggera Volante is our most aerodynamically sophisticated production car ever. Theres genuine engineering purpose behind the splitters, side sills and Aeroblade II that goes far beyond their muscle-bound appearance. Most notable is the new, fixed, carbon fibre Aeroblade II. As turbulent air flows along the body side behind the C-Pillar it is controlled and redirected by Aeroblade II, working in conjunction with the double diffuser which accelerates air beneath the car. Whilst most cars work to reduce lift, the Aeroblade II and double diffuser work together to create a huge amount of true downforce, pinning the DBS Superleggera Volante to the road using 180kg of aerodynamic pressure. This incredible combination transforms stability and handling, inspiring driver confidence.
SCULPTED LIGHTNESS
The ultra-light carbon fibre clamshell bonnet would look as at home displayed in a sculpture gallery as it does adorning our most potent product ion model to date. But we never do anything just for show: here the carbon fibre cuts weight, lowers the centre of gravity and expels hot air through a set of beautifully sculpted bonnet vents.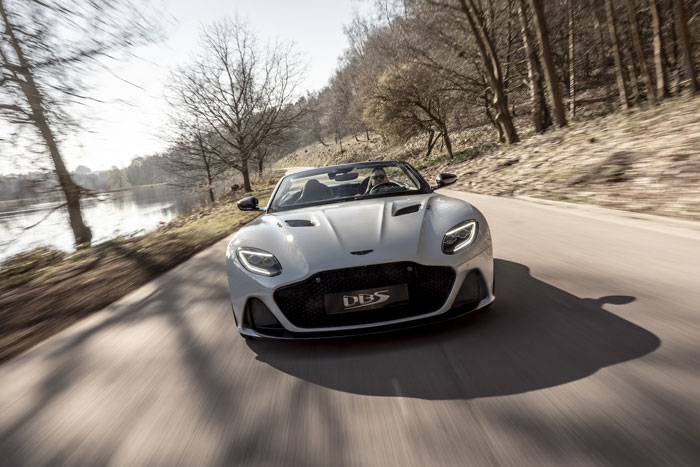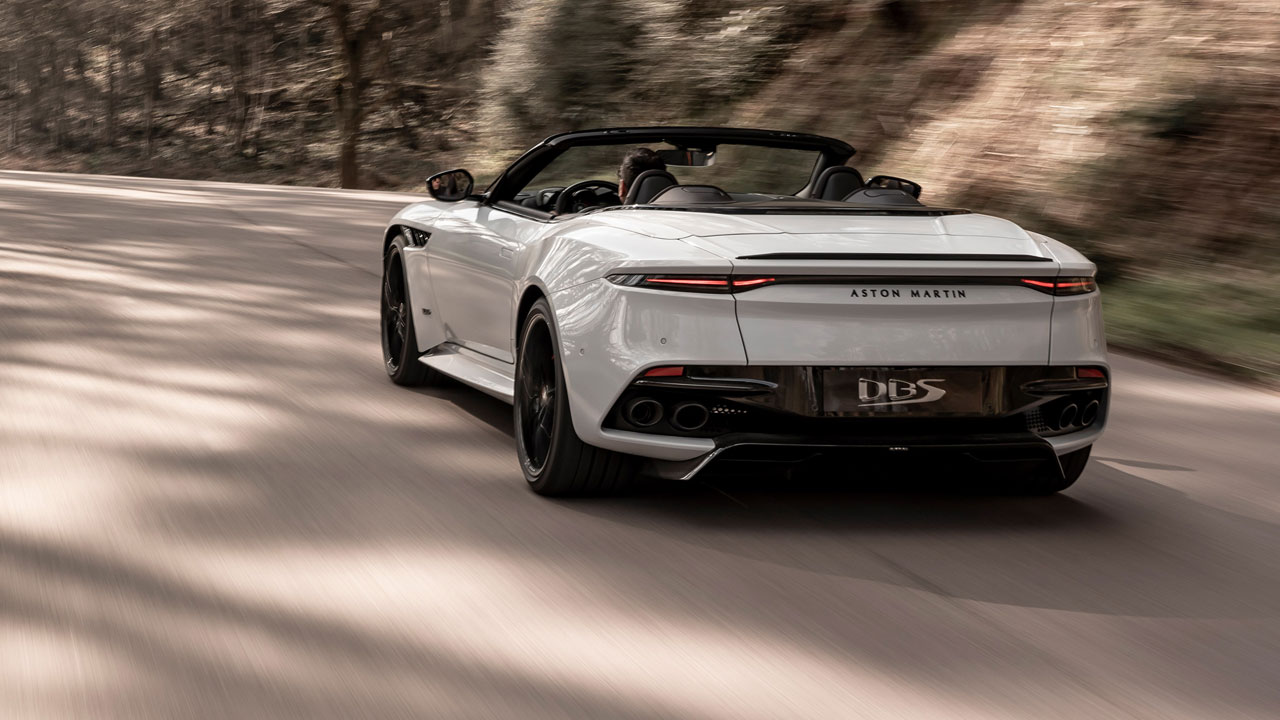 ---
Maximum Power
715
Hp
at 6,000 rpm
Maximum Speed
211
mph
322 km/h
Maximum Torque
663
lbs/ft
at 1800-5000 rpm
---
Specifications
Basic Information
| | |
| --- | --- |
| Max power | 715bhp/725PS @ 6500rpm |
| Fuel Economy | Combined MPG (WLTP): 20.1* |
| Engine | 5.2L V12 |
| Body style | Convertibe |
| Fuel Type | Premium unleaded |
| steering ratio | 13.09:1 |
| CO2 | 295g/km* |
| Transmission | 8-speed automatic |
Body
| | |
| --- | --- |
| Body | Convertible |
| Aluminium Body | composite panels |
| Carbon Fibre | Clamshell bonnet |
| Quad exhaust | Matte Black finisher |
| Gloss Black | side louvre |
| Front 21" | Pirelli P Zero 265/35/21 |
| Rear 21" | Pirelli P Zero 305/30/21 |
---
LOCATION
Aston Martin of Greenwich
273 West Putnam Avenue
Greenwich, CT 06830
HOURS
Monday - Friday:
9:00AM - 6:00PM
Saturday:
9:00AM - 4:00PM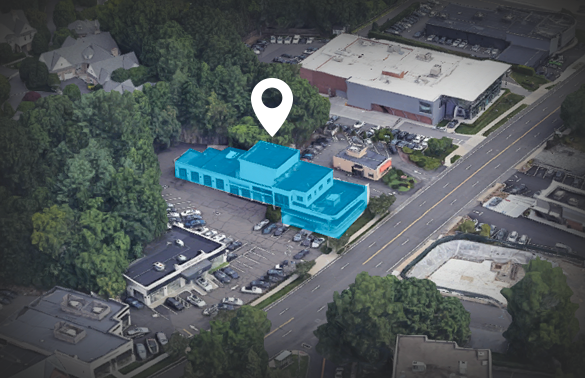 * Images, prices, and options shown, including vehicle color, trim, options, pricing and other specifications are subject to availability, incentive offerings, current pricing and credit worthiness.The advertised price does not include sales tax, dealer conveyance fee of $599, vehicle registration fees, other fees required by law, finance charges and any documentation charges.
We make every effort to ensure the accuracy of the information on this site, however errors do occur. Please verify all information with a sales associate by calling or e-mailing us.
If a person writes a check without sufficient funds in an associated account to cover it, the check will bounce, or be returned for insufficient funds. Each state has laws regulating how merchants may respond to bounced checks. In Connecticut, the merchant may file a civil suit and press criminal charges if the check writer does not reimburse him for a bounced check after the merchant has sent several notices regarding the matter.
Posted Notice Requirement
Merchants and other business owners who accept checks must post a notice where customers are likely to see it warning them of the potential consequences of writing bad checks. The notice must include the civil penalties that bad check writers may face, the appropriate Connecticut statute number and an advisory that the check writer may also face criminal penalties
Civil and Criminal Penalties
As of 2010, civil courts may require the check writer to reimburse the merchant for the value of the check plus pay up to $750 if he has no back account or $400 if the check is returned for insufficient funds. If the merchant chooses to press criminal charges, the bad check writer may face a fine of up to $1,000 and up to one year in jail. Writing a bad check is a felony charge if the check was for more than $1,000 and a misdemeanor if written for a lesser amount.
Required Written Notices
If a check bounces, the merchant must send the check writer a letter by certified mail at the check writer's last known address or place of business. Usually this letter is sent to the address on the writer's check. The letter must inform the writer that the check was returned ask him to reimburse the merchant for the amount of the check and inform him of the potential criminal or civil penalties if he fails to do so. If the check writers does not respond to the letter within 15 days of receipt, the merchant must send a second letter. This letter must inform the check writer that he has 30 days to reimburse the merchant before the merchant takes legal action against him. Both letters must be written in both English and Spanish.